#EU and Me short film revue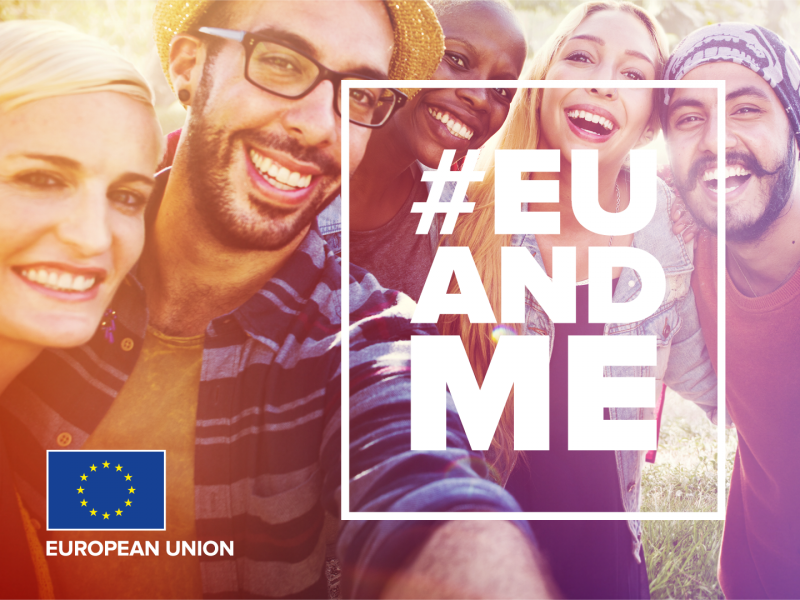 We all have things that we're passionate about: from training to travelling, surfing the internet to saving the world. Living in the European Union provides endless opportunities to do what you love – wherever that may lead. EU legislation and initiatives can help unlock your potential and ignite your inspiration, giving you the tools to pursue your passion. Want to expand your horizons? Well, it all comes down to EU and me.
See more on the #EUandME webpages
Films:
DEBUT – Dalibor Matanić, Croatia
A young Croatian farmer dreams of becoming a professional football star. But before pursuing his ambition on the pitch, he must first face the truth about who he really is.
Party Animal – Yorgos Zois, Greece
Alex is an energetic twenty five year-old who will do anything he can to keep dancing. Trapped in a restrictive job, he's suddenly hit by a spark of inspiration.
Oona – Zaida Bergroth, Finland
Ater becoming lost and stranded in a menacing forest, a young girl must rely on the assistance of an unlikely friend to find her way home.
The Loner – Tomasz Konecki, Poland
A man of the wilderness, Jan lives alone in a cabin in the Polish mountains. But when destiny interrupts his solitary lifestyle, he must devisea plan in order to follow his heart.
The living hostel – Matthias Hoene, Germany
Although her youth is long behind her, Gisela still longs to experience the sights of Europe. Her grandchildren decide to raise enough money to send her on her dream adventure, but their plan has unexpected results...
The Key - Valérie Müller & Angelin Preljocaj, France
Disaster strikes during an impromptu safety inspection of a building site. The workers must work together to fix the mess – but not everyone is present…
The Shape – Jaco Van Dormael, Belgium
A storm is on the horizon. When a jet-black cloud engulfs a small village, the residents discover that it could put an end to more than just blue skies.