Kings of Leon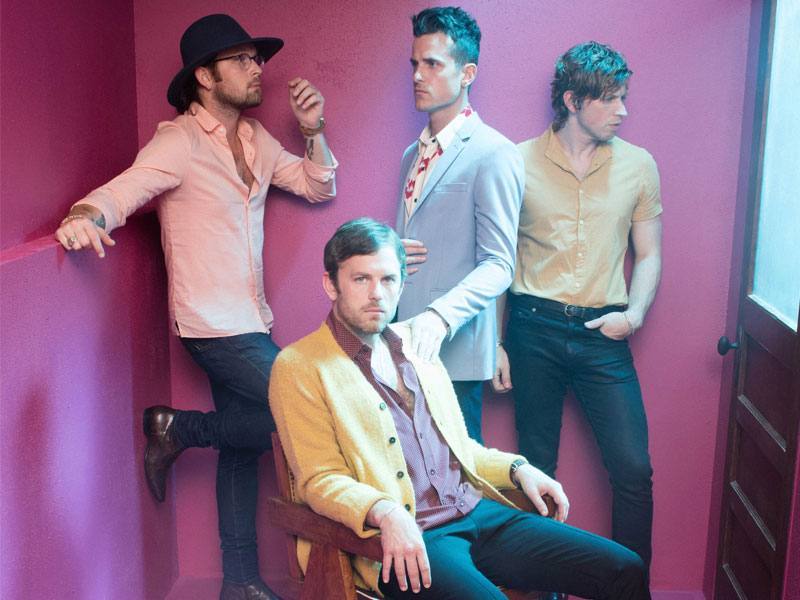 Kings of Leon were formed by brothers Caleb (guitar/vocals), Nathan (drums), Jared (bass) and their cousin Matthew Followill (guitar) and debuted on the global music scene in 2003 with their first record Youth & Young Manhood. Critical acclaim followed along with six more studio albums - Aha Shake Heartbreak (2004), Because of the Times (2007),Only by the Night (2008), Come Around Sundown (2010), Mechanical Bull (2013), and the most recent WALLS (2016).
Over the last thirteen years Kings of Leon have sold over 18 million albums and over 24 million singles worldwide. The multi-platinum selling band has had five singles on the Billboard Hot 100 chart, all seven of their studio albums on Billboard's Top 200 list and two singles that reached #1 on Modern Rock radio. The band toured arenas worldwide and headlined some of the biggest festivals in the world (Bonnaroo, Lollapalooza Chicago, Lollapalooza Berlin, Glastonbury, etc.)
The four time Grammy award winners and seven time Grammy award nominees, Kings of Leon are undoubtedly the biggest music name in INmusic festival's twelve year history. This will be the only festival appearance by Kings of Leon in the region and their first and highly anticipated show in Croatia. Following the recent release of their latest studio album WALLS, Kings of Leon are embarking on a European summer festival and arena show tour. WALLS, released in October 2016, followed a three year recording hiatus and debuted at number one on the Billboard 200, as well as topping national album charts in the UK, Ireland and New Zealand, and pushing forth the chart topping single Waste a moment.