Paolo Nutini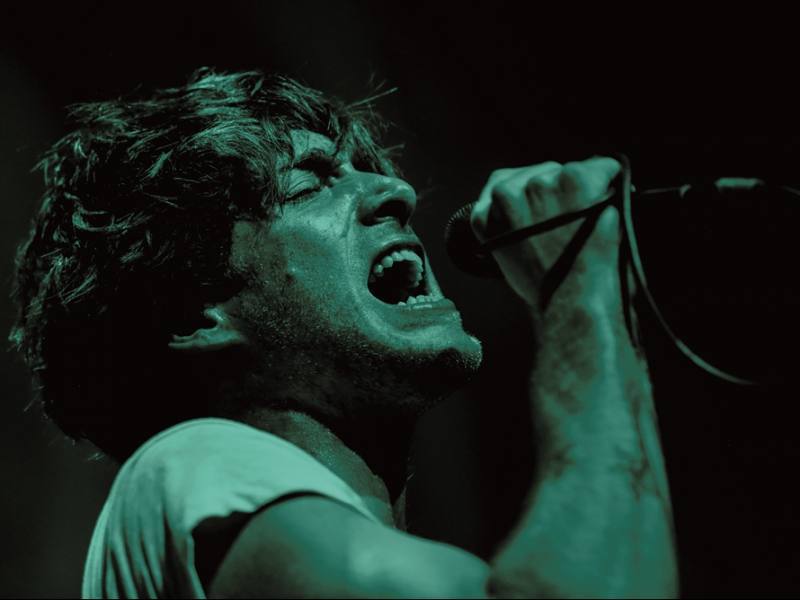 He learned to play guitar and began writing more songs but there were false starts along the way. "We were working on various styles but they felt wrong and they weren't where I wanted to go," he says. "So we went back to a more classic song - based style and when I pushed my voice I discovered I had this gravely, soulful sound. I began by imitating people and then found my own voice by experimenting. I guess that's how most people start. I was just trying stuff out and didn't care if I fell flat on my face."
When an opportunity arose to go on the road as part of his mate's band crew on a support tour of the UK, he quit school and the die was cast. After the tour, Jim moved to London. For a while, Paolo commuted from Glasgow in order to continue working together, but soon tired of the travelling and expense and took the decision to move south. "It was cheaper to get a place of my own, but I hated the idea of moving down to London," he says. The experience is recorded in 'These Streets', a song which wistfully namec hecks the places where he grew up and which will strike a chord with anyone who has ever lived in bedsit-land.
In London, he started gigging landing at the Hard Rock Café's acoustic night and was a regular at The Bedford in Balham, where he was spotted and offered a publishing deal. By this time, several record companies were sniffing around and Paolo eventually signed to Atlantic in 2005, shortly after his 18th birthday. The clincher, he says, was the gold discs by Led Zeppelin and Aretha Franklin on the walls of the company's offices. "I think may be they saw me as a Scottish soul singer," he says. "But that's not what I am because for me soul is not a genre but a feeling. I didn't want to be Americanised. So I said to them 'give me some time because there's more songs to be written."
When he finally felt he had a bunch of songs that added up to an album, he spent six weeks recording the min Liverpool's Parr Street studios with producer Ken Nelson (Coldplay/Gomez). "He's old school and it felt right," Paolo says. "He has his methods and he sets everything up in a very particular fashion which suited the songs." The result is not what you would call a concept album. But it is one of those records on which every song
seems to play an essential part in its contribution to the whole. Many of them, such as 'Last Request', 'Rewind' and 'Alloway Grove' , were inspired by a turbulent relationship with a girlfriend he has known since school. 'Jenny Don't Be Hasty' is another true story about a girl he met in London. "The last two or three years of my life are in the songs," he says. "Feeling good, feeling down, buying a new pair of shoes, telling a few white lies. It's all there. It's a very personal record, like a diary, really. But hopefully, other people can relate to the feelings."
He's already come a long way from that chip shop in Paisley in a very short time. But you sense the Paolo Nutini story is only just beginning.