MGMT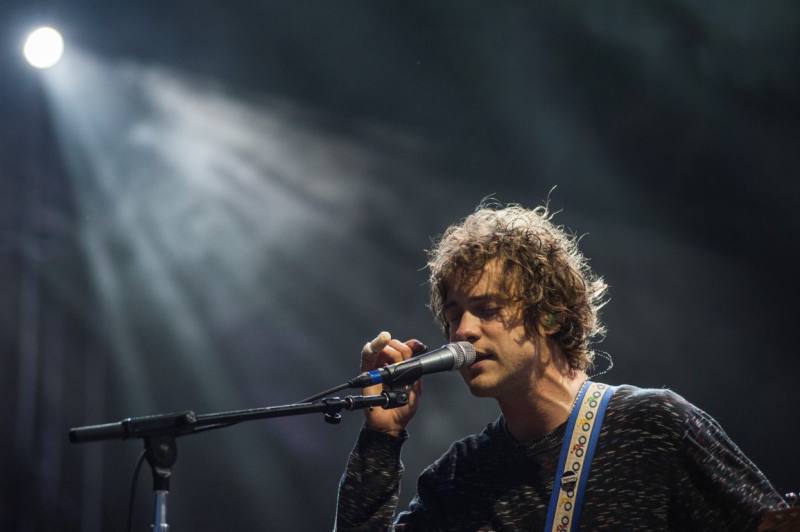 MGMT is an American Psychedelic Rock Duo founded by Benjamin Goldwasser and Andrew VanWyngarden. After the release of their first album, the members of their live band, Matthew Asti, James Richardson and Will Berman, joined the core band in the studio. Formed at Wesleyan University and originally with Cantora Records, they signed with Columbia Records and Red Ink in 2006.
On October 5, 2007, Spin.com named MGMT "Artist of the Day." On November 14, 2007, Rolling Stone pegged MGMT as a top ten "Artist to Watch" in 2008. The band was named ninth in the BBC's Sound of 2008 Top Ten Poll. They were also named asLast.fm's most played new artist of 2008 in their Best of 2008 list.
MGMT's first album, Oracular Spectacular, debuted at No. 12 on the UK album chart, No. 13 after 34 weeks in the New ZealandRIANZ charts, number six on the Australian ARIA Charts, and hit number one on the Billboard Top Heatseekerschart. It has also been named the 18th best album of the decade by Rolling Stone magazine. It was named the best album of 2008 byNME. MGMT also appeared prominently in Australia's Triple J Hottest 100 2008, coming in 2nd with "Electric Feel", 5th with "Kids" and 18th with "Time to Pretend". MGMT was nominated for the 2010 Grammy Award for Best New Artist, and their track "Kids" was nominated for Best Pop Performance By a Duo or Group with Vocals. These are the first Grammy nominations for the band. At the 2009 Grammy Awards, the Justice remix of "Electric Feel" won the Grammy Award for Best Remixed Recording, Non-Classical. Their second album, Congratulations, was released on April 13, 2010. In January 2011 they began work on their third album,MGMT. It was released on September 17, 2013, and was released as an early exclusive on the Rdio music service on September 9, 2013.