Flogging Molly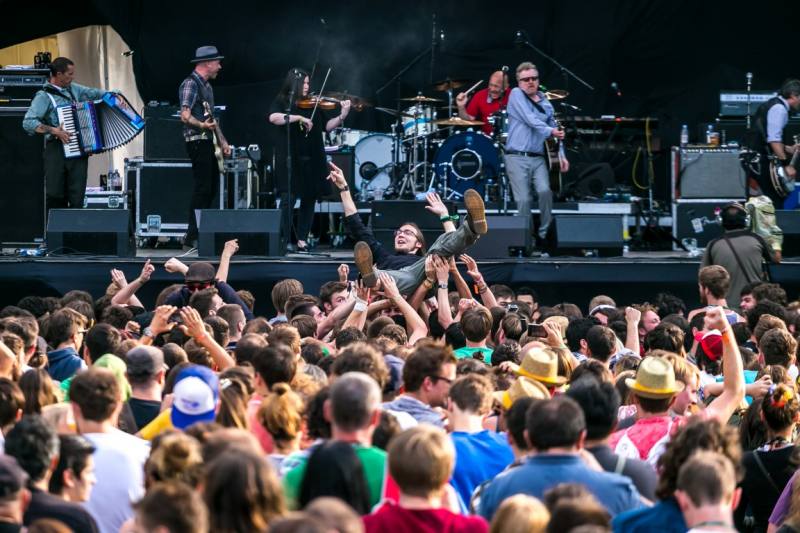 Flogging Molly are an American seven-piece Celtic punkband from Los Angeles, California led by Irish vocalist Dave King, known for his work with Fastway. They are signed to their own record label, Borstal Beat Records.
Flogging Molly's music is influenced by artists such as The Dubliners, The Pogues, Horslips, Johnny Cash, and The Clash. The albumWithin a Mile of Home is dedicated to Joe Strummer and Johnny Cash.
Their music ranges from boisterous Celtic punk, like the pirate-themed "Salty Dog", "Cruel Mistress", and "Seven Deadly Sins", or the defiant "What's Left of the Flag", "Drunken Lullabies", and "Rebels of the Sacred Heart" to more somber songs like "Far Away Boys", "The Son Never Shines (On Closed Doors)", "Life in a Tenement Square" and "Float." Lyrics typically touch on subjects such as Ireland and its history, poverty, drinking, politics, love, death, and include several references to the Roman Catholic Church. "What's Left of the Flag" and "The Likes of You Again" were written as tributes to King's father who died while Dave King was a young boy.