INmusic festival #15 to take place in June 2022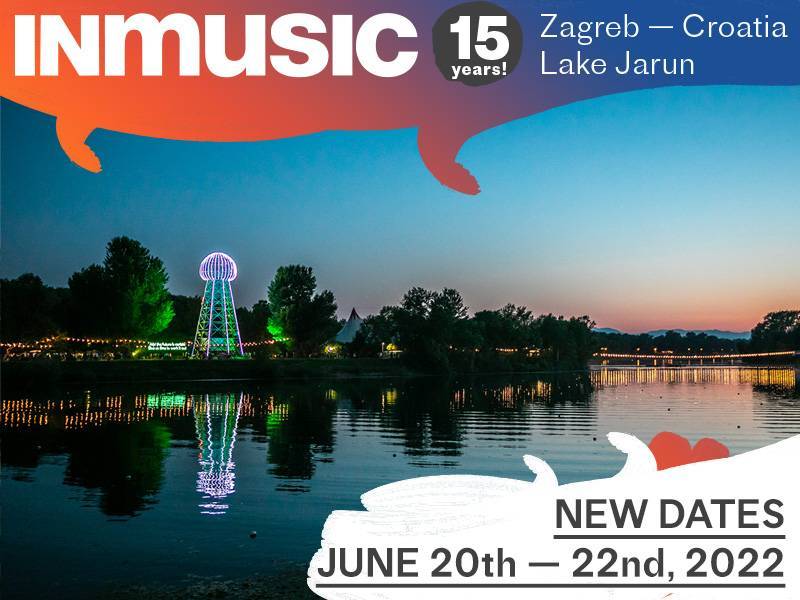 The anniversary edition of INmusic festival will not take place in June 2021 due to continuing force majeure circumstances – the coronavirus pandemic continues to result in bans of public gatherings worldwide
Despite the optimism of the COVID-19 vaccination discovery and the planned immunization process that ruled the headlines in late 2020, the fight against the coronavirus, an unprecedented force majeure event of our time, proves to be more challenging and persisting than was expected. The past year was dedicated to working closely with festival colleagues from across Europe in efforts to find the best science based and most reasonable ways to bring back the live events to our large audiences. Collaborations with scientists and institutions across Europe resulted in extensive researches at live events, the development of complex protocols to host COVID-safe events, and the generous cross-border exchange of results and best practices. The optimism and solidarity binding the European festival family has yet to shine through the endurance and hostility of the pandemic that has held us in anticipation for the past year. In light of the necessary extension of epidemiological measures and limitations designed to protect the general population from the pandemic, including bans on large public gatherings and events, as also enforced by governments across the continent, it is clear that INmusic festival #15 will also not be taking place in June 2021 as planned.  
INmusic festival #15 will take place on new dates – from June 20th to June 22nd 2022, and the festival campsite will welcome INmusic festival #15 visitors from June 17th to June 24th, 2022. Tickets purchased for INmusic festival #15, as well as tickets for the INmusic festival #15 campsite, remain valid for the new event dates in 2022.
The festival's organization team remains in close communication with the announced and not-yet-announced artists on alternative options and ask for patience and understanding until the planned tours reschedule accordingly to the pandemic.
INmusic festival would like to thank all visitors and friends of the festival for their expressed support and words of encouragement, and once more highlight the importance of the efforts made by each individual in the fight against the pandemic that has prevented another carefree summer. Responsible actions aimed at protecting the general public remain the only path of efficiently fighting the pandemic and a firm promise to the return of large music events in Croatia, as well as across Europe.