Slaves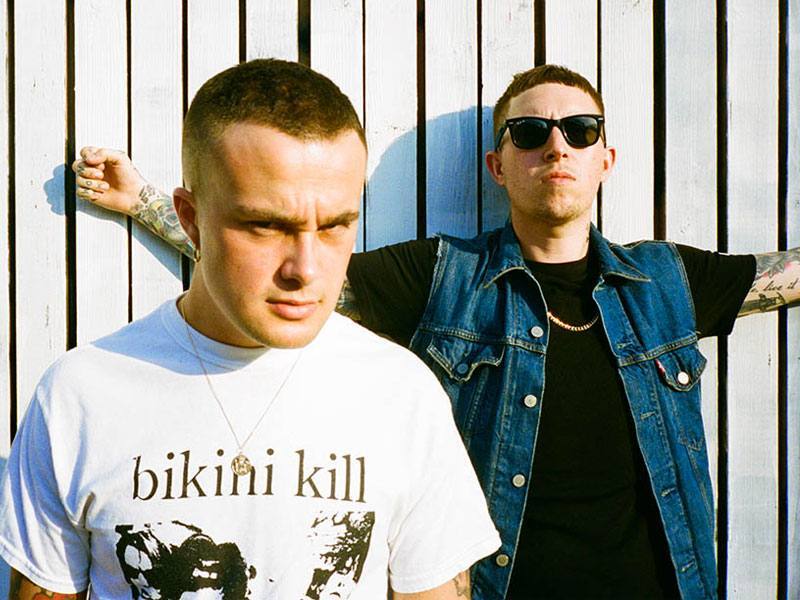 The young British punk-rock duo Slaves, often described as "British punk with harsh bluesy garage riffs", was formed in 2013 by guitarist Laurie Vincent and drummer Isaac Holman. Their raw, fierce and distinctively British sound was inspired by bands like Joy Division, Crass and Refused. Shortly after Slaves were formed they caught the attention of an ever growing audience with their countless energetic and distinctive gigs.
Their debut studio album Are You Satisfied was released under Virgin EMI in late spring of 2015. The album reached number eight in its first week on the UK Albums Chart and later that same year was nominated for the prestigious Mercury Award. Their second album Take Control which features a collaboration with Mike D of the Beastie Boys was released in September 2016 and like its predecessor made a huge splash by reaching number six in its first week on the UK Albums Chart.
Slaves and their unstoppable energy will rock the twelfth edition of INmusic festival where they'll be joining the already fantastic line-up and the amazing – Kings of Leon, Arcade Fire, Alt-J, Kasabian, Michael Kiwanuka and many more!