Orchestra Baobab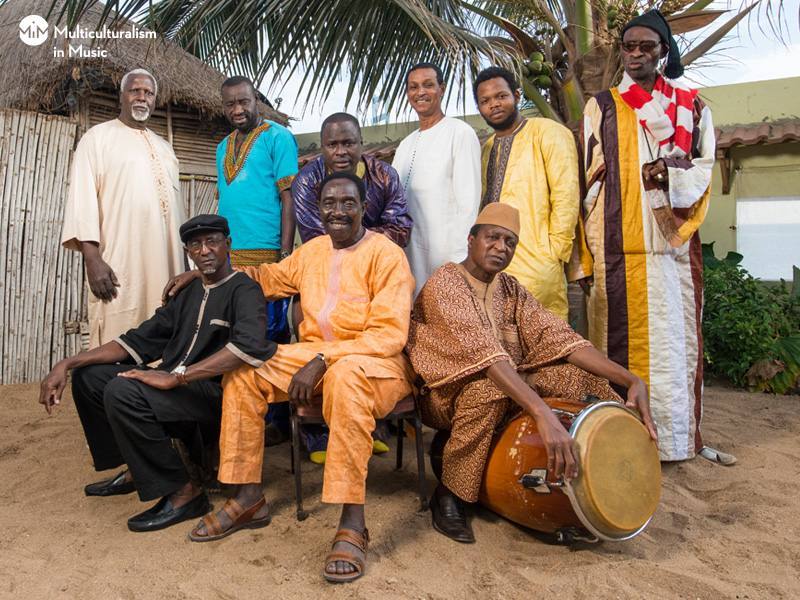 The cult multi-national and multi-ethnic world music ensemble Orchestra Baobab was founded in 1970 in Dakar, Senegal. From the beginning, the sound of Orchestra Baobab was a fusion of Afro/Cuban/Caribbean melodies and styles, spiced up with the drumming and harmonies of south Senegal. Between 1970 and 1985 they released 20 vinyl records, and their most famous album Pirates Choice was released in 1982.
After a long hiatus Orchestra Baobab reformed and set out to conquer the world music scene again in 2001, and their comeback was nothing short of triumphant, thanks to their multi-awarded and highly praised album Specialist In All Styles which was released under the legendary world music label World Circuit. Two prestigious awards (best African world music act and Album of the Year) at BBC Radio 3 World Music Awards speak volumes about the success of Specialist In All Styles. After their glorious comeback, Orchestra Baobab went on tour across Asia, Europe and North America where they achieved extreme popularity.
After decades of successful career Orchestra Baobab shows no signs of stopping and are bringing their newly released album Tribute to Ndiouga Dieng to the twelfth edition of INmusic festival where they will enchant the audience with their unique and vibrant melodies.