Michael Kiwanuka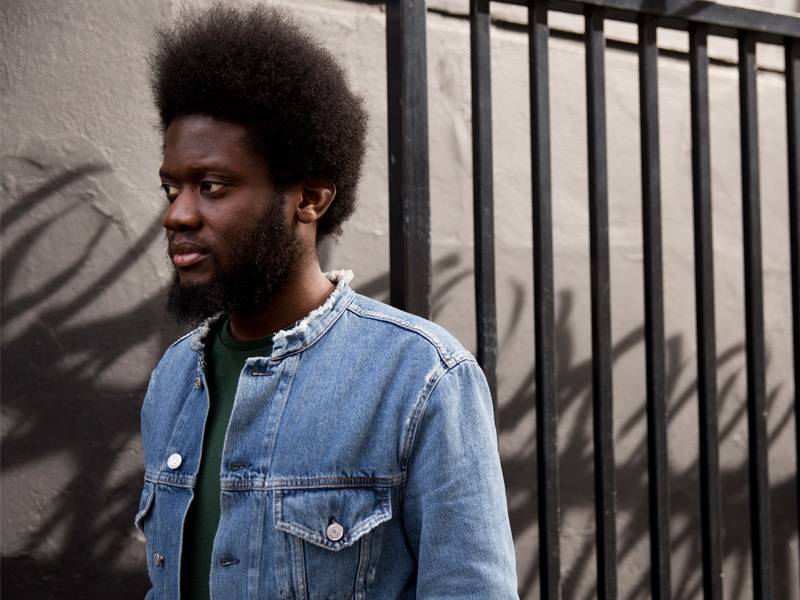 The unstoppably successful, phenomenal young British singer-songwriter – Michael Kiwanuka, often compared to greats such as Marvin Gaye and Van Morrison, will headline the OTP World Stage at INmusic festival #12 taking the audience on an exciting and memorable, soul, rock and roll, and folk-filled journey!
Ever since his 2012 debut album release of "Home Again", Michael Kiwanuka has worked with some of the most revered and popular contemporary musicians, sold out concerts around the world and enjoyed ovations from both critics and audiences, but Michael's musical adventure began long before his incredible success on the world music scene.
Michael Kiwanuka was born in 1987 in North London to Ugandan parents, and fell in love with jazz as a child and soon turned to rock'n'roll as well, discovering, among others, Radiohead and Nirvana, who inspired him to start playing the guitar. During his brief studies of jazz at the Royal Academy of Music and Pop Music at Westminster University, he performed in numerous rock cover bands. Having discovered Otis Redding's "(Sittin 'On) The Dock of the Bay", Michael Kiwanuka turned to a more soulful and essentialist approach to music which shaped his future singer-songwriting style. Kiwanuka started performing in small London clubs and bars, and his MySpace following began to grow. Not too long after, he was discovered by Paul Butler, producer and member of The Bees, who invited him to record in his studio on the Isle of Wight.
His career officially started when he was signed on to the label Communion which released his first two EP's: "Tell Me a Tale" and "I'm Getting ready". What followed was an impressive set of accolades, to say the least: a tour with Adele, the third place on the Brits Critics Choice list and the prestigious BBC`s choice "Sound of 2012" award. His debut album "Home Again", released in 2012, was a huge success, thrilling critics and fans alike. "Home Again" earned him a nomination for the prestigious Mercury Award. After the success of his debut album, Kiwanuka went on tour and in 2015 he returned back to the studio. In the summer of 2016 his second album – "Love & Hate" was released. "Love & Hate" has experienced dizzying success, and is rightfully included in numerous 'best albums of 2016' lists.
Join Michael Kiwanuka at INmusic #12 and check out why is his music is associated with the music of giants likes of Curtis Mayfield, Marvin Gaye, Van Morrison, and even Pink Floyd.
The twelfth edition of INmusic festival already has two brilliant headliners – Arcade Fire and Alt-J announced, and will take place from the 19th to the 21st of June 2017 at the enchanting setting of Zagreb's Lake Jarun. See you next summer!