Kel Assouf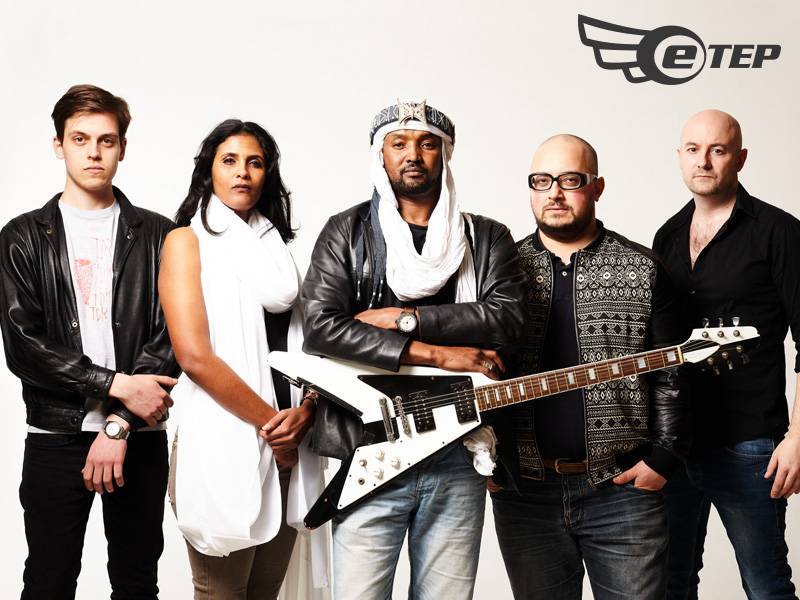 Kel Assouf gathered in 2006 around the exiled Nigerian musician Anana Haruna. After the release of their debut album Tin Hinane in 2010, Anana started working with Tunisian producer Sofyann Ben Youseff. Together they created a unique tradi-modern sound, heavy and hypnotic at the same time. Other band members are Mat Mirol (bass guitar), Olivier Penu (drumms) and Toulou Kiki (singer) whose voice enriches the sound of Kel Assouf with a female element which is vital for the Tuareg culture. Kel Assouf – which in Tamashek (the language of the Sahara nomads) means "nostalgia" and "son of eternity", have built their identity around two central ideas: the fight against discrimination and the promotion of Tuareg culture. Kel Assouf will present their new studio album Tikounen and enchant the audience with their unique blend of hypnotic traditional African rhythms and stoner rock.
Kel Assouf are joining the twelfth edition of INmusic festival as a part of the ETEP programme (European Talent Exchange Programme) which promotes cross-border mobility of European musicians. Thanks to ETEP, for years now, audiences at INmusic festival have had the opportunity to enjoy performances by some of the most perspective young European artists. The performance by Kel Assouf is also a part of the long-standing Multiculturalism in music concert series which has been representing world music artists from all over the world to Croatian audiences for over nineteen years to date. The project aims to accentuate and mirror the universality in diversity through music, and to point out the importance of diversity and its irreplaceable impact on the formation of modern society and culture.
Kel Assouf are joining the already amazing line-up of INmusic festival #12 featuring Kings of Leon, Arcade Fire, Alt-J, Kasabian, Michael Kiwanuka, Flogging Molly, Darko Rundek, Slaves, Repetitor, Public Service Broadcasting and many more!