Danko Jones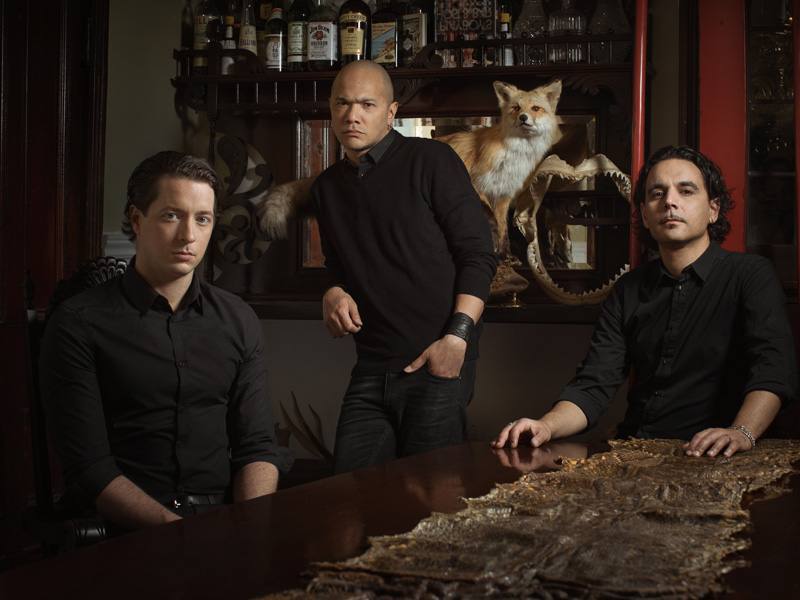 The sound of Canadian rock trio Danko Jones, named after their singer and guitarist, can best be described as a mix of hard-rock and blues rooted in the styles of Thin Lizzy and AC/DC!
Danko Jones was formed in 1996 and for the first few years they were set on establishing their reputation by playing fierce live shows only! Their first EP My Love is Bold was released in 1999 and earned them a nomination in Best Alternative Album category at the Juno Awards. Three more Juno nods followed, and an impressive list of studio albums.
Their debut album Born a Lion was released in 2002 and We Sweat Blood (2003), Sleep is the Enemy (2005), Never Too Loud (2008), Below the Belt (2010), Rock and Roll is Black and Blue (2012), Fire Music (2015) and the most recent, Wild Cat (2017), followed. Danko Jones played some of the world's biggest festival stages and toured with rock heavyweights like Guns'n'Roses, Motorhead, The Rolling Stones, Ozzy Osbourne, etc. and established themselves as one of Canada's most prominent hard-rock bands.
Loud and fierce, Danko Jones are joining the magnificent line-up of INmusic festival's upcoming twelfth edition featuring the great Kings of Leon, Arcade Fire, Alt-J, Kasabian, Michael Kiwanuka, Flogging Molly, Slaves, Booka Shade and many more!