She Loves Pablo and Straight Mickey and the Boyz bring fiery noise to INmusic #13!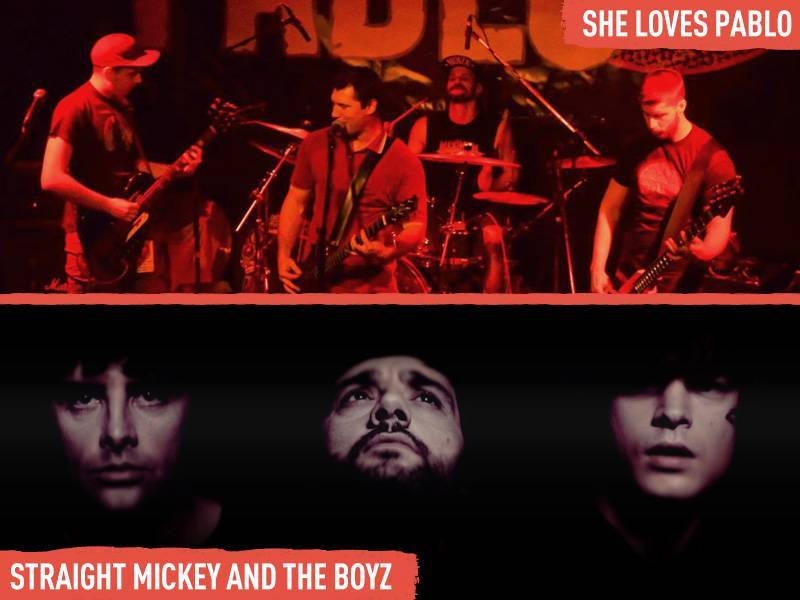 Excellent bands She Loves Pablo and Straight Mickey and the Boyz are joining glorious INmusic #13 line-up!
Groove/stoner band She Loves Pablo was founded in 2006. and has been active since the very beginning. They published their first album "Mother Of All" in 2009, followed by "Burn And Levitate" in 2013., and the last album "Try Mandarin" was released in 2016. The band is set to play INmusic festival first time after five years, and in the meantime they toured all over Croatia and Europe.
Straight Mickey And The Boyz is a dynamic, furious trio of great musicians from Belgrade who draw influence from various styles of rock squeezed into distinctive and full of character expression. Straight Mickey And The Boyz have established themselves as one of the most promising new bands in Serbia and the whole region and, thanks to their explosive shows, have gained the reputation of a must-see live band.
INmusic #13 will take place at the Isle of Youth in Zagreb's lake Jarun from June 25th to the 27th, 2018. She Loves Pablo and Straight Mickey and the Boyz will be joining an impressive set of rock greats – Queens Of The Stone Age, Nick Cave & The Bad Seeds, Interpol, Alice In Chains, David Byrne, St. Vincent, Portugal. The Man, The Kills, Bombino, Frank Carter & The Rattlesnakes, Reykjavíkurdætur, Super Besse, Tshegue, Superorganism and many more. Festival tickets are available online via the official festival webshop for just 60 EUR as well as seven day camping tickets for just 33 EUR.