Important notices and festival rules update – one entrance / one exit per festival day implemented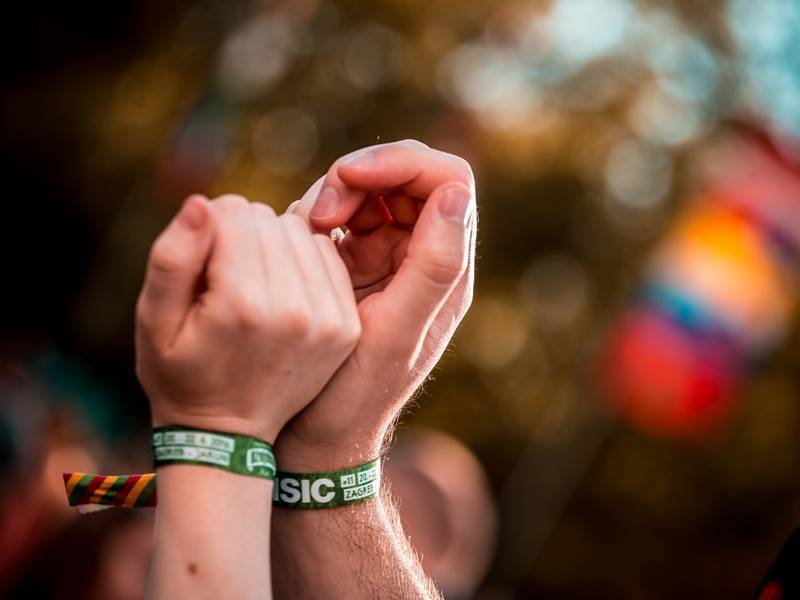 In accordance with European festival standards and for security reasons the "one entrance - one exit per festival day" rule has been implemented for INmusic festival's twelfth edition!
Tickets purchased for INmusic festival #12 at authorized festival vendors and webshop will be exchanged at the festival entrance for a festival wristband. Only visitors with a valid festival wristband will be allowed to enter the festival area. Festival wristbands must not be removed, cut, torn or damaged in any way or they will cease to be valid.
Festival wristbands are valid for one entrance to the festival site per festival day - upon entering the festival site the wristband is valid only until the visitor leaves the festival site. For security and safety reasons the festival implements a "One entrance / One exit per day" rule at the regular and main festival entrance.
Once visitors exit the festival site, they cannot return to the festival site until the next festival day starts (4:30 pm on the next day). This rule applies to the main festival entrance and does not apply to the campsite entrance and camping wristbands holders. Campers should keep in mind that they will need to use the separate campsite entrance and pontoon bridge camp-to-festival entrance – please refer to the festival location maps on the bottom of the webpage
More info about other binding festival rules and important notices can be found on the following link: https://www.inmusicfestival.com/en/info/rules All festival rules and notices apply to all ticket purchasers and visitors on site.
The best way to stay up to date and in the loop about all things regarding INmusic festival #12 is to download the free official festival mobile app for Android or iOS.
INmusic festival #12 will take place from the 19th to the 21st of June 2017 at the beautiful and unique setting of Lake Jarun in Croatia's capital Zagreb featuring the spectacular line-up: Kings of Leon, Arcade Fire, Alt-J, Kasabian, Michael Kiwanuka, Flogging Molly, Slaves, Danko Jones, Booka Shade and many more!
One-day tickets for INmusic festival's second day are already sold-out and the last batch of three day tickets for INmusic #12 are available for just 67 EUR at the official festival webshop along with one-day tickets for June 19th and June 21st which are available at the price of 47 EUR in the official festival webshop as well. Seven day camping tickets are available for the price of 34EUR in the official festival webshop.