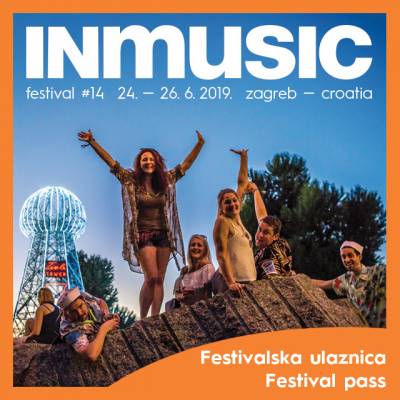 , Isle Of Youth (Otok hrvatske mladeži), lake Jarun, Zagreb
524.00
kn
(70.00

EUR

)
(67 EUR + transaction fees)
Three day festival ticket for INmusic festival's 14th edition. Valid for all three festival days, camping not included and sold separately. Please go to "Tickets" section of the website for ticket rules and more info. Festival rules and important notices apply to all ticket holders, you will find them in "Info" drop down menu. For the full line-up please visit the "Lineup" section of the website. See you in June 2019!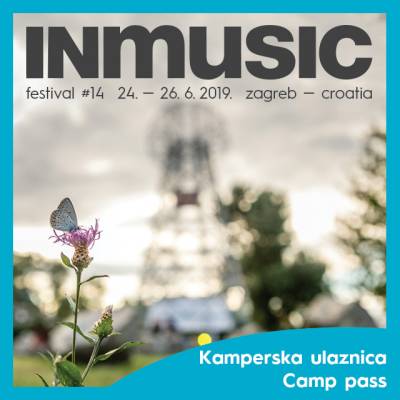 , Isles Trešnjevka and Univerzijada, lake Jarun, Zagreb
265.00
kn
(35.00

EUR

)
( 33 EUR + transaction fee )
INmusic festival #14 camping ticket valid for up to 7 days of camping at the festival campsite for one person (tourist tax not included and charged separately upon check in). Camping ticket valid only if paired with a valid three day INmusic festival #14 ticket. Please note, camping rules as well as festival rules and important notices apply to all ticket holders, you will find them in "Info" section of the website. Europe's most beautiful festival campsite spreads across two adjacent lake isles and is connected to the festival venue with a pontoon bridge exclusively for festival campers. The campsite amenities include lake beaches, free wi-fi, hot water showers, lockers, charging station, workshops, excursions, bars and food on two gorgeous islands with ample shade and greenery. Tourist residence tax is mandatory for all campers and must be paid at the camp reception upon check-in. Camper vans, RV's and other motor vehicles are not allowed in the festival campsite due to RSC Jarun venue restrictions.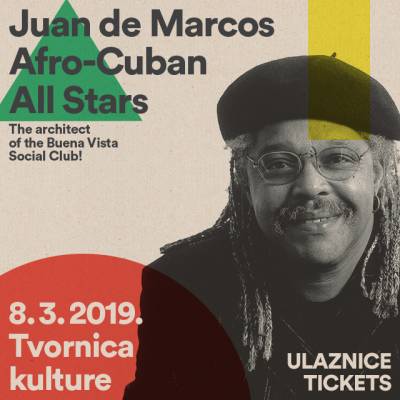 08.03.2019

, Culture Factory
149.00
kn
(20.00

EUR

)
(19 EUR + transaction fees)
INmusic festival presents unique Afro-Cuban All Stars! The Afro-Cuban All Stars Group consists of four generations of top Cuban musicians, which has been brought together by legendary music director and man behind the Buena Vista Social Club, Juan de Marcos González. González's contemporary music arrangements and the choice of musicians combined with extraordinary strength and rich acoustics ensemble, gives musical acclaim to legendary Cuban musicians and - live in concert with the best Cuban musicians - demonstrates how much Cuban "golden age" music is still vital. A breath of atmosphere of Havana and its authentic music scene comes to Zagreb on the Women's Day, join us at Culture Factory. Tickets at a price of 140 kn (+ transaction costs) are available in pre-sale through the INmusic Festival webshop and in the Dirty Old Shop in Zagreb for a price of 140 kn.