Young European music hopes – Them Moose Rush to perform at INmusic festival's Hidden Stage!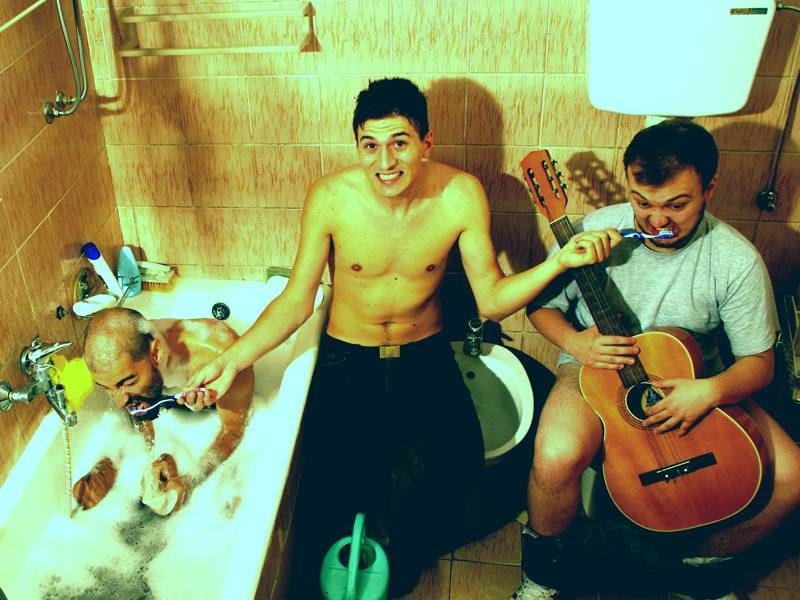 One of the most promising Croatian bands and rising stars on the European music scene – Them Moose Rush, are going to perform at the Hidden Stage of INmusic festival's twelfth edition!
After winning the competition which enabled them to perform at the Main Stage of INmusic festival in 2014, Them Moose Rush have been tirelessly conquering both the Croatian and European music scene.
Them Moose Rush are a progressive rock trio from the town of Bjelovar whose sound can be best described as a combination of retro and modern sounds blended in their unique and explosive songs. Their albums are recorded live and Them Moose Rush are constantly trying to push the boundaries of what is considered to be "standard rock music" further.
In their short but impressive career Them Moose Rush have recorded three albums: The Future Miss Sunshine (2013.), Three π One (2014.), Three π Two (2015.).
Them Moose Rush have been praised by audiences and critics alike and have held a great number of successful live shows. This summer they will perform in France at the Europavox festival, part of the Europavox project whose main goal is to encourage the promotion of European musical diversity and whose proud partner, among others, is also INmusic festival.
On the twelfth edition of INmusic festival, Them Moose Rush are going to present their brand new songs from their upcoming album and are joining the already lavish line-up and the great Kings of Leon, Arcade Fire, Alt-J, Kasabian, Michael Kiwanuka, Flogging Molly, Slaves, Booka Shade and many more!
INmusic festival #12 will take place from the 19th to the 21st of June 2017 at the beautiful setting of Lake Jarun in Croatia's capital Zagreb. Tickets for three exciting festival days are available for just 60EUR at the official festival webshop and seven day camping tickets are available for the price of 34EUR in the official festival webshop.