The unique audio-visual experience – Public Service Broadcasting, will perform at INmusic #12!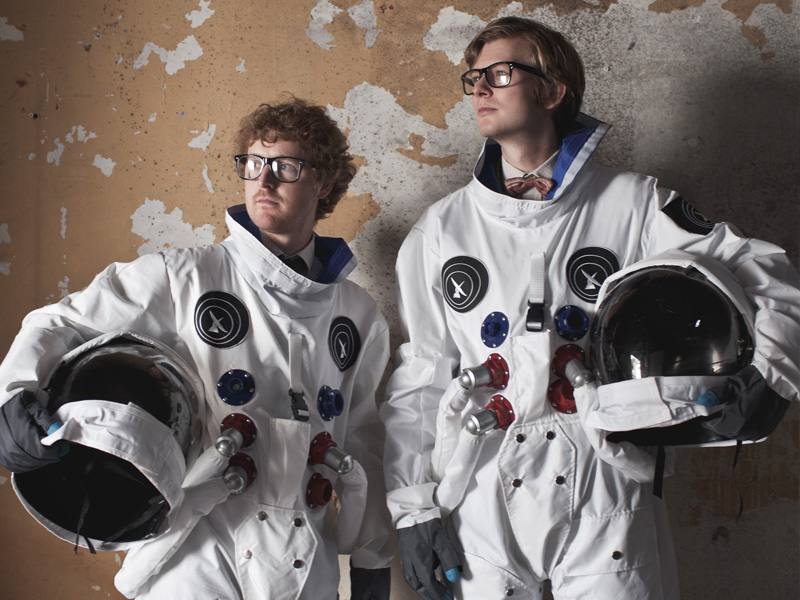 The creative, unique, multi-instrumental London based duo – Public Service Brodcasting are set to perform on the Hidden Stage of the twelfth edition of INmusic festival as part of the Europavox project!
Public Service Broadcasting were founded in 2010 in London when the multi-talended J. Willgoose, Esq. was joined by drummer Wrigglesworth. Public Service Broadcasting are a unique and fascinating blend of indie/electronica with samples from old public information films, archive footage and propaganda material weaved throughout, and accompanied by mesmerizing visual footage in the background. In the words of J. Willgoose, Esq. and Wrigglesworth, the main goal of Public Service Broadcasting is to "teach lessons from the past through music of the future".
This mission of Public Service Broadcasting was evident from the name of their debute album – "Inform-Educate-Entertain" released in May 2013. The album received widespread critical acclaim and excellent reviews in prominent magazines such as Artrocker, Guardian, The Independent. Their second album "The Race for Space" was released in 2015 with the leitmotif of this excellent conceptual album being The Space Race between USA and USSR which took place between 1957 and 1972. Like it's predecessor, it was excellently received by critics and audeinces alike. In 2016 it's remix version "The Race for Space [Remixes]" followed along with Public Service Broadcasting's first live album "Live at Brixton" recorded at their sold-out London concert in 2015.
Public Service Broadcasting are joining INmusic #12 as part of the praiseworthy Europavox project. INmusic festival is the proud Croatian partner of the Europavox project, an European Commission funded long term collaboration project between seven European countries, dedicated to the promotion of European musical diversity and providing an international and interactive live music experience.
Along with Public Service Broadcasting, the upcoming twelfth edition of INmusic festival will feature a series of other brilliant acts – Arcade Fire, Alt-J, Kasabian, Michael Kiwanuka and Repetitor, with many more to come.
INmusic #12 will take place from 19th to 21st of June 2017 at the enchanting isles of Lake Jarun in Zagreb. Tickets for three unforgettable festival days are available at the official festival webshop for the unbeatable price of 40 EUR.