Them Moose Rush and Tyger Lamb chosen as Europavox Coaching Export Programme finalists!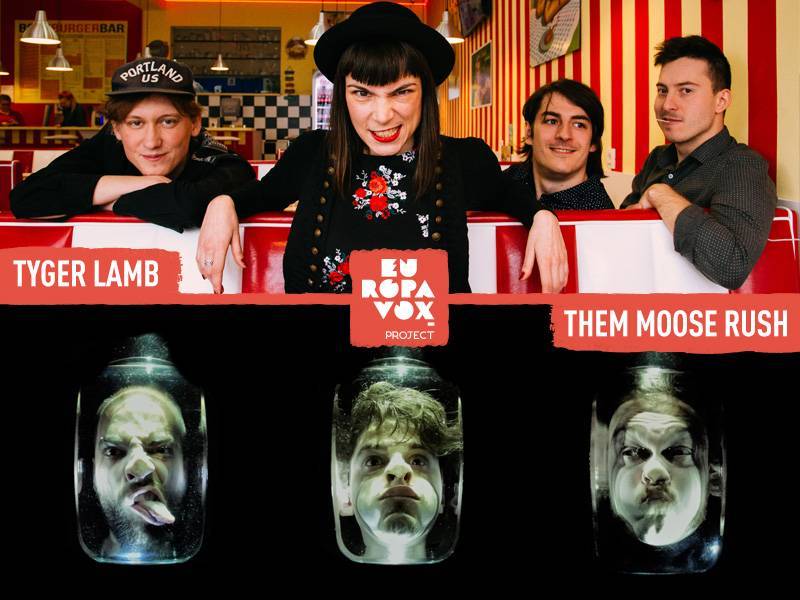 Both bands are set to present their music live at Europavox festival in Clermond Ferrand, following their INmusic festival #13 performances in June 2018!
Europavox Coaching Export Programme will be presented at Europavox festival in France, making it a perfect opportunity for bands to develop a career abroad and to show great potential and motivation to grow abroad. Bands will have the opportunity to present their work to a jury made of European professionals of the music industry. Only 7 out of 14 acts will have the chance and opportunity to get involved in the Coaching Program lasting for more than one year. Those talented European artists and their professional entourage will thus benefit from the Europavox professional network to build up a career outside of their national borders. This great opportunity for Them Moose Rush and Tyger Lamb comes straight after their confirmed shows at INmusic #13!
Them Moose Rush are one of the best young bands in Croatia, and they won over the audience in such a short time despite the fact that they have only one album and two EP's behind them. These brilliant guys released their second studio album "Don't Pick Your Noise" in March this year, which was praised by audiences and critics alike, far beyond the borders of Croatia. They are bursting into the European scene spotlight following already successful performances in clubs and on festivals in France, Germany, Italy and Netherlands. Opportunities provided by the Europavox project are a great glimpse into the future for this three-piece band.
Tyger Lamb is a four-piece band from Zagreb founded in the winter of 2016. Under the influence of blues, surf, soul, dub and other styles saved from the ravaging tooth of time, they mutated into a single being, whose birth is chronicled in their debut album "Born into This" set for release in May 2018. While Blake and Bukowski are turning in their graves, Tyger Lamb is howling at the moon and talking in their sleep. Though they are still young, they honor the ways of the old and respect the tradition, so feel free to invite them to your local pub – you will not regret giving this talented four a chance!
INmusic festival is the proud Croatian partner of the Europavox project, an European Commission funded long term collaboration project between seven European countries, dedicated to the promotion of European musical diversity and providing an international and interactive live music experience.
INmusic #13 will take place at the Isle of Youth in Zagreb's lake Jarun from June 25th to the 27th, 2018. Them Moose Rush and Tyger Lamb will be joining an impressive and diverse list of musical greats – Queens Of The Stone Age, Nick Cave & The Bad Seeds, Interpol, Alice In Chains, David Byrne, St. Vincent, Portugal. The Man, The Kills, Bombino, Frank Carter & The Rattlesnakes, Superorganism, Reykjavíkurdætur, Super Besse, Tshegue, Témé Tan and many more. Festival tickets are available online via the official festival webshop for just 60 EUR as well as seven day camping tickets for just 33 EUR.