Sofi Tukker cancel all shows in June - band statement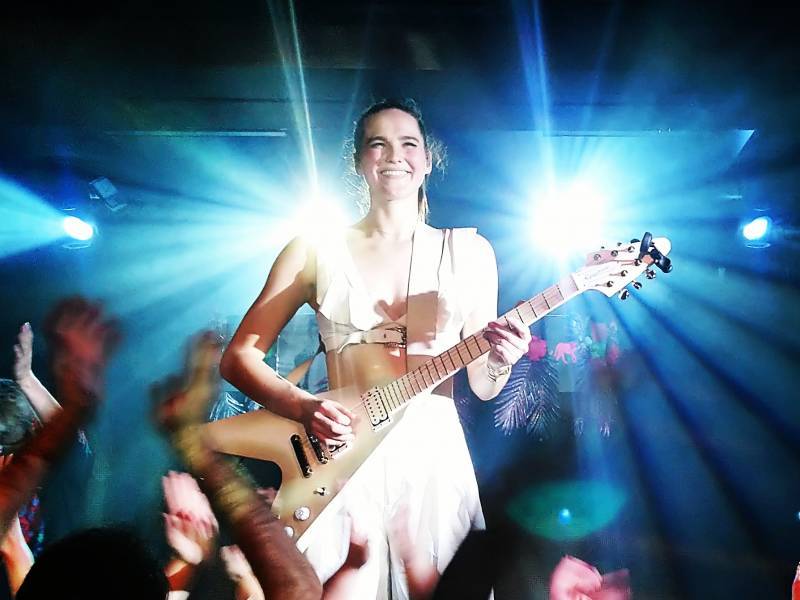 Unfortunately, due to an injury of singer Sophie Hawley-Weld, Sofi Tukker are cancelling all shows scheduled for June this year, as well as their performance at INmusic festival #14. Please find the full statement from Sofi Tukker below:
"Hi! Sophie Here. I broke my foot. I've been to a couple different doctors to make sure and it looks like I have an avulsion fracture that happened when I aggressively twisted my ankle on stage in Australia. I'm working hard with a great physiotherapist so that I can be back as soon as possible, but unfortunately, we can't play our show if I'm not able to run around and jump (right now, I can't even walk). So to be safe and make sure I recover fully, we have to cancel all our shows until July 1st under doctor's orders.
We have both been so unbelievably excited about these upcoming shows. We were going to throw more Animal Talk parties, go back to my soul home Brazil, and to play at INmusic Festival for the first time, among so many other fun things! We are bummed out about not being able to see all you beautiful people at these shows, but we are going to use this time to make sure that when we do get back to performing, we will be even stronger and will have more songs to share.
Thank you to everybody for sending so many kind and supportive messages! We are excited to get back out on stage after I get the all-clear from my doctor and share our gratitude with you again soon!"