Skunk Anansie are joining the line-up of INmusic festival #13!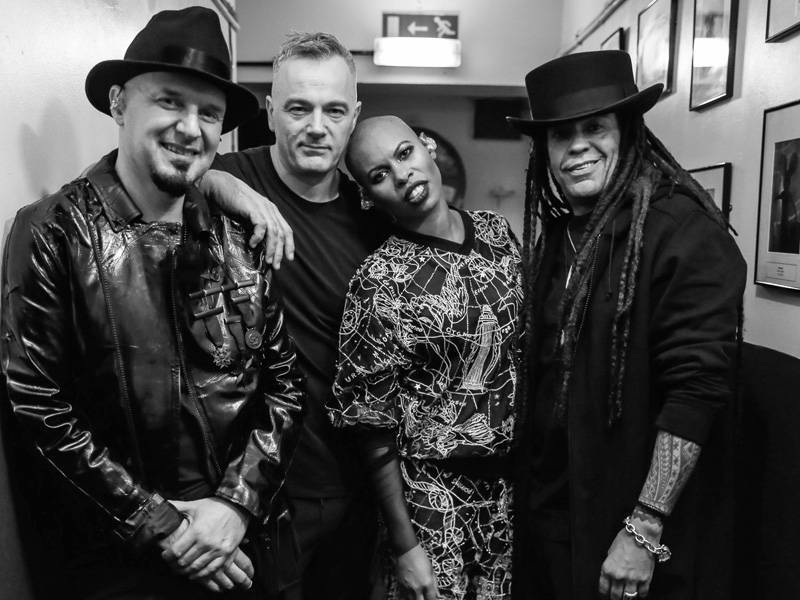 After the announcement of the great Queens Of The Stone Age, INmusic festival #13 is set to feature another group of rock heavyweights – Skunk Anansie! The British four will bring hits such as "Secretly", "Hedonism" and "Weak" to the Main stage of INmusic festival #13!
After their last minute cancellation due to illness in 2016, Skunk Anansie are keeping the promise they made onstage at INmusic festival #11 and are returning to rock the INmusic festival audience. Skunk Anansie are a British four piece band whose members include Skin (lead vocals), Cass (guitar, bass, backing vocals), Ace (guitar, backing vocals) and Mark Richardson (drums and percussion). The name "Skunk Anansie" is taken from Akann folk tales of Anansi the spider-man of Ghana, with "Skunk" added to "make the name nastier". They have released six studio albums: Paranoid & Sunburnt (1995), Stoosh (1996), Post Orgasmic Chill (1999), Wonderlustre (2010), Black Traffic (2012) and Anarchytecture (2016); one compilation album, Smashes and Trashes (2009); and a slew of hit singles, including "Secretly", "Charity", "Hedonism", "Selling Jesus" and "Weak". In 2004 the band was named one of the most successful UK chart acts by the Guinness Book of British Hit Singles & Albums, with a total of 141 weeks on both the singles and album charts. The band have played all the major world festivals over the course of their successful career and even played for the Dalai Lama and at the 80th birthday celebrations for Nelson Mandela.
Skunk Anansie are joining the line-up of INmusic festival #13 whose first announced headliners are Queens Of The Stone Age with many more names to be announced. INmusic #13 will take place at the Isle of Youth in Zagreb's lake Jarun from June 25th to the 27th, 2018. Festival tickets are available online via the official festival webshop.