Sana Garić, Cubies and ZMaJ are joining INmusic festival #13 lineup!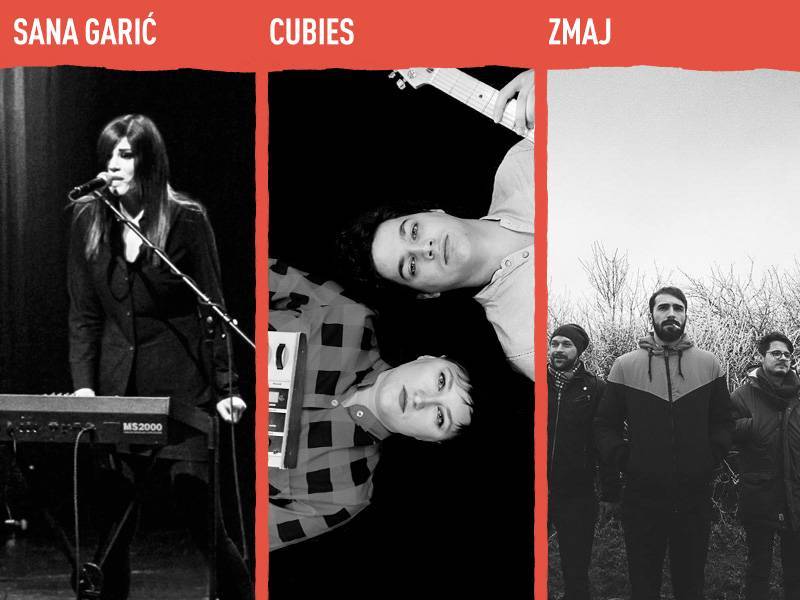 Young and ambitious music talents, Sana Garić, Cubies and ZMaJ, are joining the spectacular INmusic #13 lineup on Jarun lake in Zagreb!
Musician from Belgrade, Sana Garić, released her debut album "Svet za nas" last year, which was rated one of the most successful albums on the regional scene. The album covers a wide range of music styles, enriched with electronic influences and authentic vocals by this great singer. Sana will perform on INmusic together with her band that consists of Feđa Tom Franklin (drums), Pavle Popov (keyboards and guitar) and Miki Ristić (bass).
Cubies are a young electro pop-rock duo from Zagreb, brother and sister JJ and Zima. Recently they released their first single "Ti je ne voliš", and are soon going to release the next song "Kada bi svi". They perform as a duo - playing, singing and mixing their songs live at the same time.
ZMaJ is an instrumental electronica/rock band from Virovitica. At the beginning of 2017. the band held "Sound Exhibit" at the Virovitica City Museum, and part of the exhibition was the study of electronic club music, which radically changed band's sound. As a result, musical miniatures have been created extending through various electronic genres, expanding the idea of a rock trio in a unique way.
INmusic #13 will take place at the Isle of Youth in Zagreb's lake Jarun from June 25th to the 27th, 2018. Sana Garić, Cubies and ZMaJ will be joining an impressive set of rock greats – Queens Of The Stone Age, Nick Cave & The Bad Seeds, Interpol, Alice In Chains, David Byrne, St. Vincent, Portugal. The Man, The Kills, Bombino, Frank Carter & The Rattlesnakes, Reykjavíkurdætur, Super Besse, Tshegue, Superorganism and many more. Festival tickets are available online via the official festival webshop for just 60 EUR as well as seven day camping tickets for just 33 EUR.