Róisín Murphy joins the impressive INmusic festival #15 line up!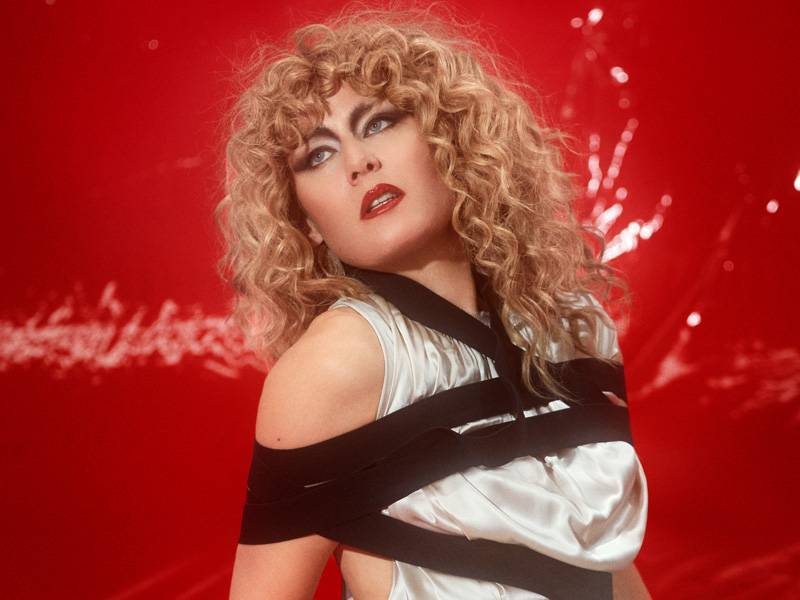 The unique art-pop heroine Róisín Murphy is set to present her critically acclaimed album in Croatia in June 2022 at INmusic festival #15!
Róisín Murphy grabbed the world's attention as the more visually prominent half of the hit making duo Moloko in the early 2000's whose chart toppers still occupy an honorary spot on any respectable homemade dance playlist. After the breakup of Moloko, Róisín Murphy embarked on a globally successful and artistically versatile solo career that is yet to reach its zenith. Her unpredictable and experimental approach to electronic music with an undeniable dance angle was clearly articulated by her debut solo album 'Ruby Blue' in 2005 to universal critical acclaim. The visually impressive 'Overpowered' followed suit in 2007 to commercial success and even more critical praise.  Singles, musical collaborations, and various project followed during an eight year long studio hiatus. The charming EP 'Mi Senti' in Italian signalled Róisín Murphy's return to the studio and a new era of electro-pop experimentation presented in 'Hairless Toys' in 2015 and 'Take Her Up to Monto' in 2016. The reinterpretation and playful interweaving of disco, minimal funk and early electro music opened the doors to a full-blown dance club sound of 'Róisín Machine', the long awaited fifth studio album released in October 2020 to rave reviews claiming the title of one of the year's best albums globally.  The perfect musical setting for a long-awaited reunion with live audiences and a celebration through dance with the unique art-pop heroine that is Róisín Murphy will also mark the impressive anniversary edition of INmusic festival #15!  
Róisín Murphy will join The Killers, Nick Cave & The Bad Seeds, Deftones, Royal Blood, IDLES, White Lies, Fontaines D.C., Gogol Bordello, Amadou & Mariam, Sleaford Mods, The Comet Is Coming, Hinds, Dry Cleaning, Tamikrest, and many others at postponed edition of INmusic festival #15 which will take place at Zagreb's lake Jarun, for the first time over four festival days, from June 20th to June 23rd, 2022. Four-day tickets for INmusic festival #15 are available via the official festival webshop for just 84 EUR, as well as 7-day festival camping tickets for just 35 EUR, while already purchased three-day tickets for INmusic festival #15, postponed due to the COVID-19 pandemic, remain valid for all four INmusic festival #15 dates in 2022.