Rival Bones, Moskau, Killed A Fox and Rens Argoa join INmusic #13 lineup!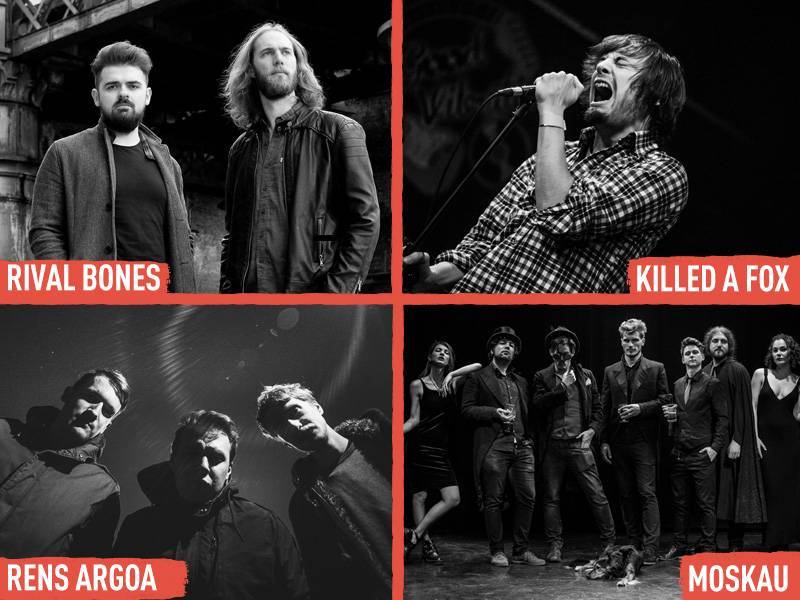 Less than two months are left until INmusic festival #13, and Rival Bones, Moskau, Killed A Fox and Rens Argoa are joining the spectacular lineup!
Rival Bones are a rock duo founded in 2014 in Great Britain, and are consisting of James Whitehouse and Chris Thomason influenced by bands including Audioslave, QOTSA and Rage Against The Machine. Making their debut back in 2015 with the release of 'You Know Who You Are' Rival Bones began to receive airplay including BBC Introducing. They released just one EP so far, but are praised as one of the best young international bands. They are making their Croatian debut on INmusic festival!
Moskau was founded in Koprivnica as a noise band, but their sound changed during time so by now the band are best described as dark rock. They released a double album called "Violence & Sorrow" last year which was praised by critics and audiences alike, and their concerts are known to be elecrtifiying and intense, so there are no good excuses to miss this rock gem!
Killed A Fox are four-piece rock band from Zagreb founded in 2006, and their sound is a mix of many rock genres. The band consists of Krešimir Sho Kokić on guitar, Ivan Mioč on bass, Pavle Gulić on drums and singer Chris Ian. They released two albums so far, with a third studio album set for release in the upcoming months. Killed A Fox are returning to INmusic festival in their best form!
Rens Argoa is band without fixed music orientation and was created because of love to rhythmic riffs and melodies. Three members of the band are equally uncompromised, they are alternating between instruments, welcoming guests in the band and are lately making music in jazz, orchestral, prog-rock style.
INmusic #13 will take place at the Isle of Youth in Zagreb's lake Jarun from June 25th to the 27th, 2018. Rival Bones, Moskau, Killed A Fox and Rens Argoa will be joining an impressive set of rock greats – Queens Of The Stone Age, Nick Cave & The Bad Seeds, Interpol, Alice In Chains, David Byrne, St. Vincent, Portugal. The Man, The Kills, Bombino, Frank Carter & The Rattlesnakes, Reykjavíkurdætur, Super Besse, Tshegue, Superorganism and many more. Festival tickets are available online via the official festival webshop for just 60 EUR until May 18th at midnight as well as seven day camping tickets for just 33 EUR.