Multi-instrumentalist Témé Tan joins the OTP World Stage line-up at INmusic festival #13!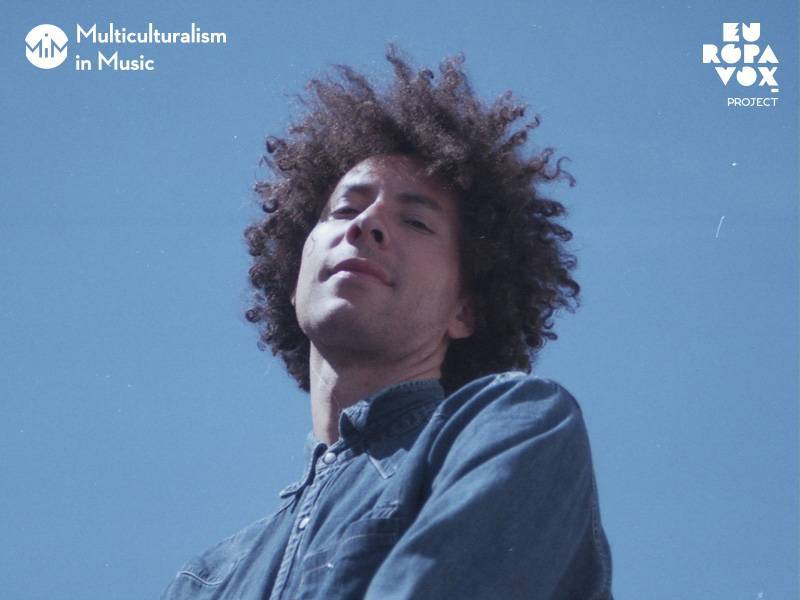 Praised multi-instrumentalist and producer Témé Tan set to join INmusic festival #13 line-up as part of the Multiculturalism in Music and Europavox projects!
The music made by Tanguy Haesevoets, aka Témé Tan, is the result of years of work all over the world and influences from multiple cultures. His music is both modern, reflecting the life of a man who can feel at home on four continents, and the respect for older traditions. He grew up in Congo and is currently based in Belgium. The great influence on his music was a visit to Brasil a few years ago, which resulted in an EP, as well as his visit to friends in Japan, where he went through a Japanese electro-pop phase. Despite the fact that Témé Tan collaborated with musicians from all over the world, he decided to start his career as a solo artist. As he often mentions, he doesn't make big plans, bus he's always thinking about the future and what kind of music he wants to play. Témé Tan is inspired with every country he visits and when on stage, he spreads good vibes and plays songs that make you want to dance. Through the past few years his music became more intimate and developed into a genre that is authentically Témé Tan. His songs are a mix of bossanova, electro pop and world music, and the groove and magic of Témé Tan's sound will be evident at his Croatian live debut at INmusic festival #13.
Témé Tan is performing at INmusic festival #13 as part of the long established project Multiculturalism in Music and the Europavox project, whose INmusic festival is the proud Croatian partner. The project Multiculturalism in Music seeks to reflect universality in diversity and to point out the significant role "non-Western" cultures play in the formation of modern society, precisely music. Europavox project is an European Commission funded long term collaboration project between seven European countries, dedicated to the promotion of European musical diversity and providing an international and interactive live music experience.
INmusic #13 will take place at the Isle of Youth in Zagreb's lake Jarun from June 25th to the 27th, 2018. Témé Tan will be joining an impressive set of rock greats – Queens Of The Stone Age, Nick Cave & The Bad Seeds, Interpol, Alice In Chains, David Byrne, St. Vincent, Portugal. The Man, The Kills, Bombino, Frank Carter & The Rattlesnakes, Reykjavíkurdætur, Super Besse, Tshegue and many more. Festival tickets are available online via the official festival webshop for just 53 EUR until March 30th as well as seven day camping tickets for just 33 EUR.