London trio False Heads announced as the winners of the Northern Exposure INmusic competition!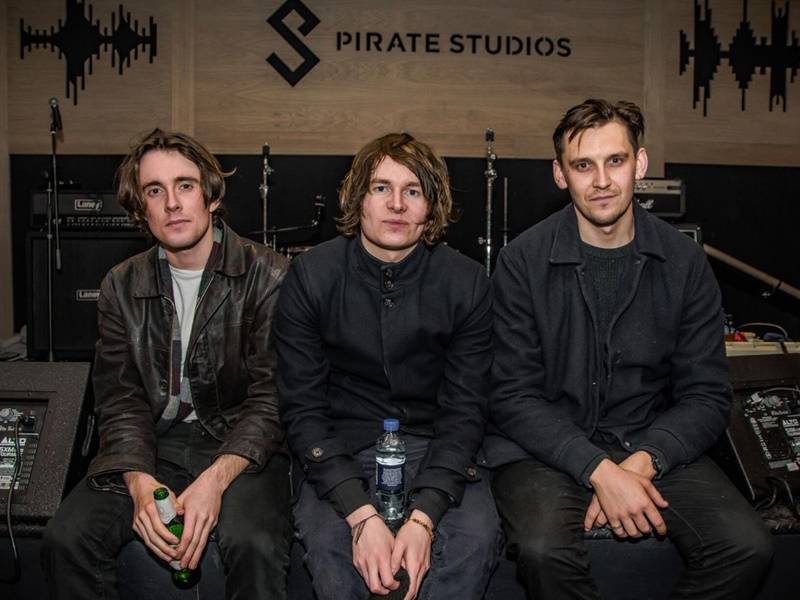 False Heads have won the chance to play the Main stage at INmusic festival #13! Band contests for Slovenian and Croatian up-and-coming artists soon to follow!
Northern Exposure INmusic competition is a product of multiple years of cooperation between INmusic festival and its British associates – EuFest and Northern Exposure, formerly known as All About The Music. This year the long-running project was joined by two other great partners – Pirate Studios and Musicians Against Homelessness organisation.
The leading motivation for entering this competition was the main prize – a performance slot on the INmusic festival Main Stage, alongside some of the world's most revered rock musicians. A total of over 150 ambitious bands from all parts of the United Kingdom applied to the Northern Exposure INmusic competition, posing a difficult assignment for the jury to choose only six bands to perform in the finals, which was held on the 12th of February in the Pirate Studios in Manchester. ''The great six'' presented the following up-and-coming acts from all over the UK: Hands of Gretel (Sheffield), Himalayas (Cardiff), The Receivers (York), Deep City Diver (Stoke On Trent), The Americas (West Midlands) and False Heads (London). George Holmes, manager of This Feeling Project, Stella Grundy, musician and actress along with Keith Stewart, musician and founder of music management agency Paradise Hill Productions, formed the jury and after careful consideration of all six live performances, decided upon the London trio False Heads as the best perspective young performer and winners of the Northern Exposure INmusic contest.
The INmusic festival team has announced similar projects to take place in the upcoming months for young perspective bands in Slovenia and Croatia, with the mission to give the most promising applicants a chance to present their music as part of the upcoming impressive music programme of INmusic festival #13.
INmusic #13 will take place at the Isle of Youth in Zagreb's lake Jarun from June 25th to the 27th, 2018. and presents an impressive set of rock greats – Queens Of The Stone Age, Nick Cave & The Bad Seeds, Alice In Chains, David Byrne, Portugal. The Man, The Kills, Frank Carter & The Rattlesnakes, and many more names to be announced. Festival tickets are available online via theofficial festival webshopfor just 53 EUR as well as seven day camping tickets for just 33 EUR.