The legendary Berlin-based duo Booka Shade to headline INmusic festival's Hidden Stage!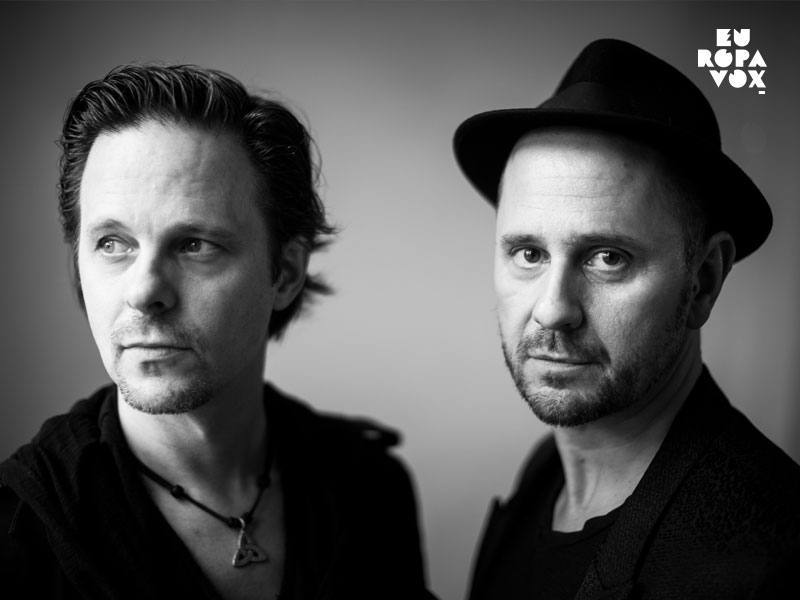 Berlin-based duo Booka Shade, one of the most acclaimed European electronic acts are set to headline INmusic festival's Hidden Stage as part of the Europavox project.
Booka Shade (Walter Merziger and Arno Kammermeier) are a German duo who started making music in Frankfurt in the beginning mainly oriented on synth-pop. Soon they won over a fan following and in 2002 formed the now legendary dance record label Get Physical Music which became their platform for their own music.
Three years later they released their two hit EP-s Mandarine EP and Body Language which provided them with success on the international music scene. Since their break-through into the international music scene, Booka Shade have been praised for their innovative live-shows and headlined some of the world's most prominent festivals such as Glastonbury, Coachella, Rock Werchter, Red Rocks…
Booka Shade music isn't constricted to electronic music enthusiasts only. This exciting duo has performed at the world famous Montreux Jazz Festival and collaborated with the renowned classical music pianist Lang Lang.
In their long and exciting career, Booka Shade have released six studio albums; Memento (2004), Movements (2006), The Sun & the Neon Light (2008), More! (2010), Eve (2013) and Movements 10 (2016). Their brand new album Galvany Street is expected to be released in April of 2017.
Legendary Booka Shade are joining the twelfth edition of INmusic festival as part of the praiseworthy Europavox project. INmusic festival is the proud Croatian partner of the Europavox project, an European Commission funded long term collaboration project between seven European countries, dedicated to the promotion of European musical diversity and providing an international and interactive live music experience.
Booka Shade are the latest addition to INmusic festival's most spectacular line-up to date featuring the amazing – Kings of Leon, Arcade Fire, Alt-J, Kasabian, Michael Kiwanuka, Flogging Molly, Slaves and many more.
INmusic festival #12 will take place from the 19th to the 21st of June 2017 at the beautiful location of Lake Jarun in Croatia's capital Zagreb. Tickets for INmusic #12 are in high demand and record breaking attendance is expected. Tickets for three unforgettable festival days are available for just 53 EUR at the official festival webshop until March 17th and seven day camping tickets are available for the price of 27 EUR in the official festival webshop until March 17th as well.