Legendary Alice In Chains set to take INmusic #13 Main stage!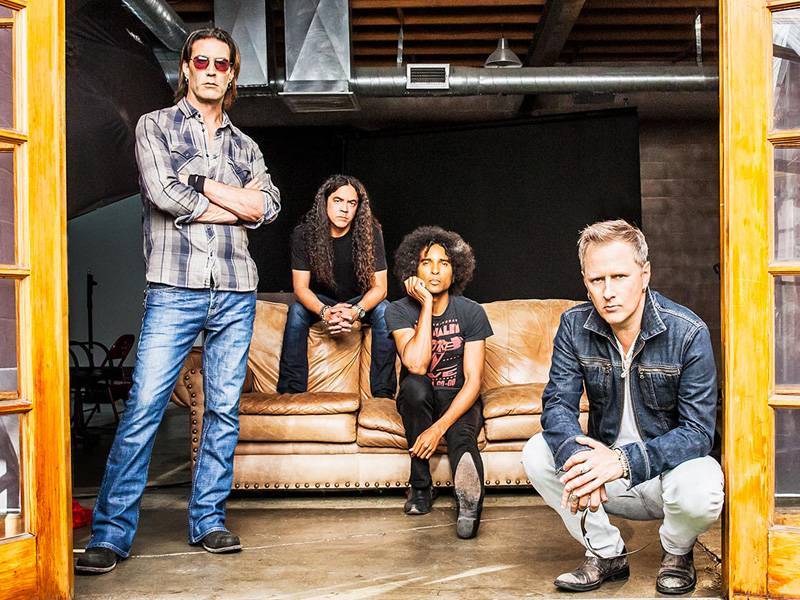 Grunge greats, Alice In Chains, will join the impressive line-up of INmusic festival #13 on the heels of their highly anticipated sixth studio album expected for release in early 2018!
Alice In Chains remain one of the most influential and successful American rock bands of all time. Alongside Nirvana, Pearl Jam and Soundgarden, Alice In Chains were one of the Big Four to emerge from Seattle in the 1990s and went on to change the sound of modern rock. Over the course of their remarkable career, Alice In Chains has garnered multiple Grammy nominations, sold more than 20 million albums worldwide and amassed a diehard international fan base whose members number in the millions. The band released Facelift, their debut album in 1990 introducing the world to a brand new sound, a combination of Seattle grunge and heavy metal elements, which was to become the first grunge album to be certified gold, and later on double platinum, as well as crucial inestablishing an audience for grunge and alternative rock among hard rock and heavy metal listeners. Two praised studio albums followed;Dirt(1992) andAlice In Chains(1995) and two even more successful EPs –Sap(1992) andJar of Flies(1994). Following the tragic and untimely death of lead vocalist Layne Staley in 2002, the band remained on an indefinite hiatus which initially started back in 1996. In 2006, surviving band members Cantrell, Kinney and Inez brought Alice In Chains back into the spotlight with Willian DuVall as the new lead vocal.Black Gives Way To Bluewas released in 2009 and followed byThe Devil Put Dinosaurs Herein 2013 to once more reaffirm Alice In Chains as one of the greatest rock bands of our time.
INmusic #13 will take place at the Isle of Youth in Zagreb's lake Jarun from June 25th to the 27th, 2018. Alice In Chains will be joining an impressive set of rock greats – Nick Cave & The Bad Seeds, Queens Of The Stone Age, David Byrne, Skunk Anansie, The Kills, Frank Carter & The Rattlesnakes, and many more names to be announced. Festival tickets are available online via theofficial festival webshopfor just 53 EUR as well as seven day camping tickets for just 33 EUR.