INmusic festival #12 welcomes back successful projects and partnerships!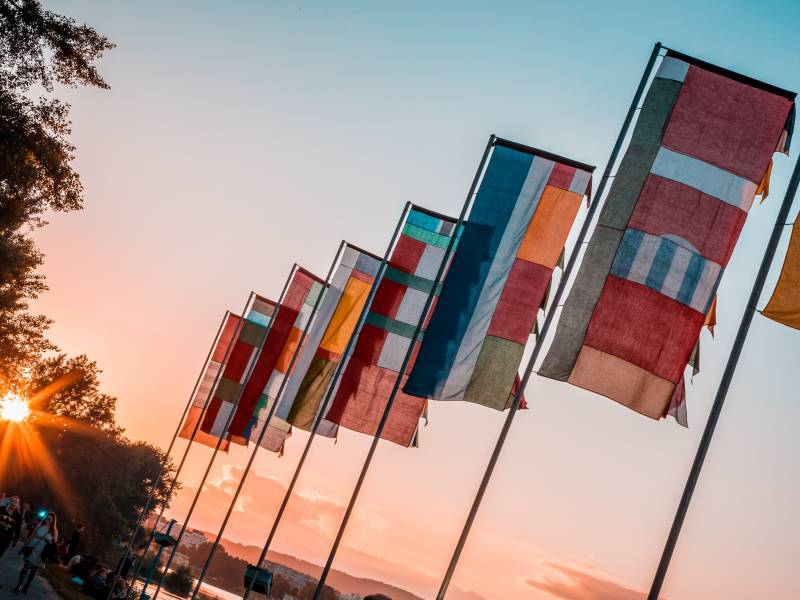 INmusic festival is the proud partner of several praiseworthy projects and programmes which promote European music diversity and cross border mobility for young European musicians – INmusic #12 will feature performances as part of the "Multiculturalism in Music" programme, the Europavox project and the European Talent Exchange Program (ETEP).
"Multiculturalism in Music" is a concert series established twenty years ago with the sole objective of presenting world music artists and the inspirational cultural diversity that surrounds us to Croatian audiences. The project aims to accentuate and mirror the universality in diversity through music, and to point out the importance of diversity and its irreplaceable impact on the formation of modern society and culture. This year's fantastic artists featured as part of the "Multiculturalism in music" programme at INmusic #12 are Throes+The Shine, Kel- Assouf and Orchestra Baobab!
Europavox is a four year long collaboration project funded by the European Commission, carried out in partnership between seven European countries and focusing on European musical diversity. Through esteemed European projects and an extensive professional network, INmusic has been investing efforts in the promotion of young Croatian musicians and authors on the international music scene for years. As part of the Europavox project Repetitor, Booka Shade, St. Tropez and Public Service Broadcasting will perform at INmusic festival's twelfth edition.
ETEP (European Talent Exchange Programme) promotes cross-border mobility of European musicians and over the last six years, INmusic festival as the projects Croatian partner, has presented an envious number of versatile and innovative European up-and-coming acts.
INmusic festival #12 will take place from the 19th to the 21st of June 2017 at the beautiful and unique setting of Lake Jarun in Croatia's capital Zagreb featuring the spectacular line-up: Kings of Leon, Arcade Fire, Alt-J, Kasabian, Michael Kiwanuka, Flogging Molly, Slaves, Danko Jones, Booka Shade and many more!
One-day tickets for INmusic festival's second day are already sold-out and last tickets for three exciting festival days are available for just 67 EUR at the official festival webshopalong with one-day tickets for June 19th and June 21st which are available at the price of 47 EUR in official festival webshopaswell. Seven day camping tickets are available for the price of 34EUR in the official festival webshop.