Gogol Bordello's gypsy punk caravan re-confirmed for INmusic festival #15 in June 2022!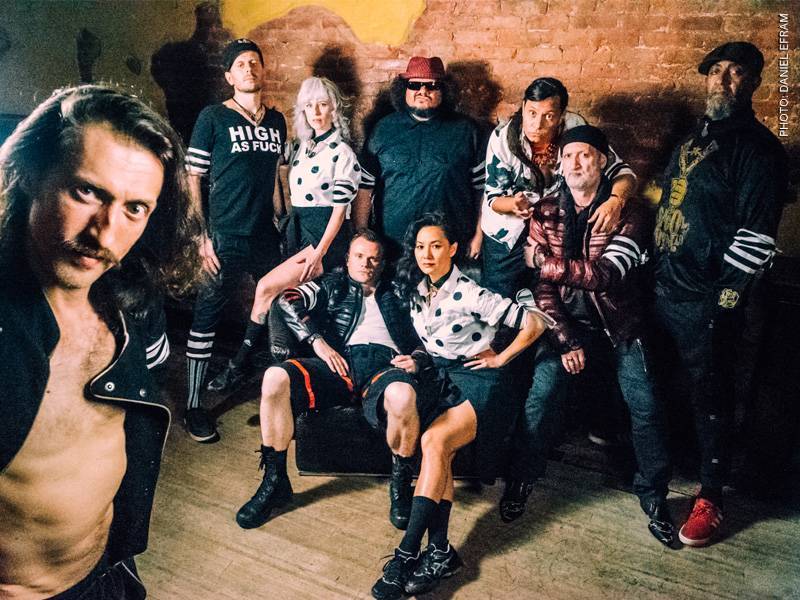 The beloved international punk world music sensation set to return to Croatia in June 2022 as part of the postponed anniversary edition of INmusic festival #15!
Fronted by the charismatic Eugene Hütz, Gogol Bordello brings together a diverse group of musicians and performers from all corners of the world whose cultural backgrounds shape the unique sound of Gogol Bordello. Roma and Eastern European influences meet energetic punk and dub elements backed up by violins, accordions and even saxophone.  With seven studio albums under their belt, one EP and a slew of collaborations and appearances in documentaries as well as feature films – among others, Liev Schreiber's Everything is Illuminated and Madonna's directorial debut Filth and Wisdom – Gogol Bordello have sealed their status as one of the most unusual and beloved bands on a global level. Recognizably spontaneous and individual, always dedicated to delivering the best possible live show and interacting with their audience, Gogol Bordello live in a perpetual state of touring from town to town where their live shows blur the line between a music concert and a theatrical performance, catching everybody's attention along the way. More than enough reason to welcome Gogol Bordello and their unique brand of punk rock multiculturalism to back to INmusic festival for its postponed anniversary edition in June 2022!
Gogol Bordello will join The Killers, Nick Cave & The Bad Seeds, Deftones, Belle and Sebastian, White Lies and Fontaines D.C. at the postponed edition of INmusic festival #15 which will take place at Zagreb's lake Jarun from June 20th to June 22nd, 2022. A limited number of three day tickets for INmusic festival #15 are available via the official festival webshop for just 70 EUR, as well as 7-day festival camping tickets for just 35 EUR, while already purchased tickets for INmusic festival #15, postponed due to the COVID-19 pandemic, remain valid for new INmusic festival #15 dates in 2022.