General Elektriks are bringing the funk to INmusic festival #13!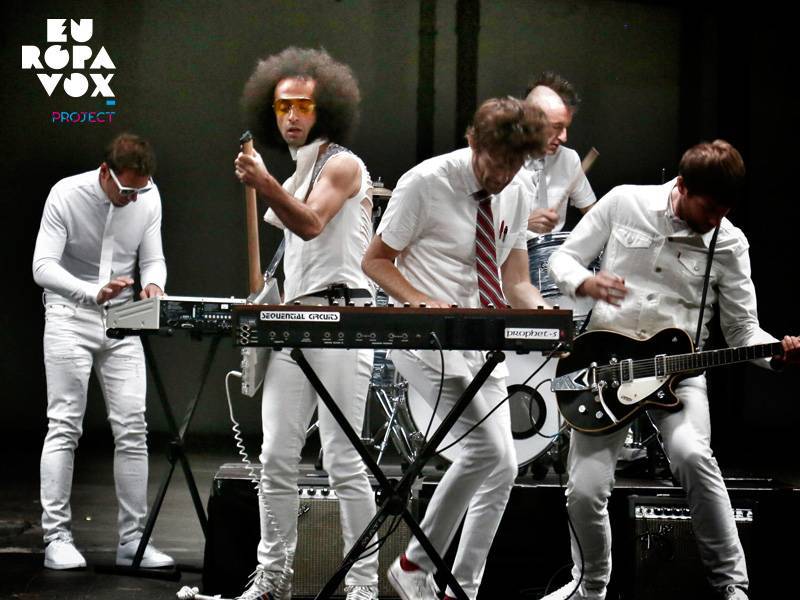 The eclectic General Elektriks are returning to INmusic festival as part of the Europavox project!
Hervé 'RV' Salters, a French native and vintage keyboard player, is the mastermind behind General Elektriks. Known as the "wizard on keys", Salters started playing keys with various artists in Paris and London at the age of 14. After years of touring and collaborations with many musical colleagues, including Femi Kuti, with whom he collaborated on Kuti's album "Shoki Shoki" in 1999, Salters moved to San Francisco that same year and started to work on the sound that became characteristic for General Elektriks – old school funk. Soon after he released the album "Cliquety Kliqk", which he recorded using only keys, a computer and a mic. After the release of his debut he went on tour and worked with many musicians, after which he recorded the album "Good City For Dreamers" which was completed in 2008 and featured the sound of keys, drums and strings. Album "Parker Street" was released in 2011, and followed by "To Be a Stranger" in 2016, and the live album "Punk Funk City" released that same year. The band's latest studio release "Carry No Ghosts" saw light in February this year, and the band's live rendition of their new and old material will bring a dose of always welcome funk to INmusic festival #13!
General Elektriks will be performing as part of the praiseworthy Europavox project, honouring diversity in music and culture in general. INmusic festival is the proud Croatian partner of the Europavox project, an European Commission funded long term collaboration project between seven European countries, dedicated to the promotion of European musical diversity and providing an international and interactive live music experience.
INmusic #13 will take place at the Isle of Youth in Zagreb's lake Jarun from June 25th to the 27th, 2018. Superorganism will be joining an impressive set of rock greats – Queens Of The Stone Age, Nick Cave & The Bad Seeds, Interpol, Alice In Chains, David Byrne, St. Vincent, Portugal. The Man, The Kills, Bombino, Frank Carter & The Rattlesnakes, Superorganism, Reykjavíkurdætur, Super Besse, Tshegue, Témé Tan and many more. Festival tickets are available online via the official festival webshop for just 60 EUR as well as seven day camping tickets for just 33 EUR.