Gato Preto is the newest name added to the OTP World stage at INmusic festival #14 as part of the Europavox project!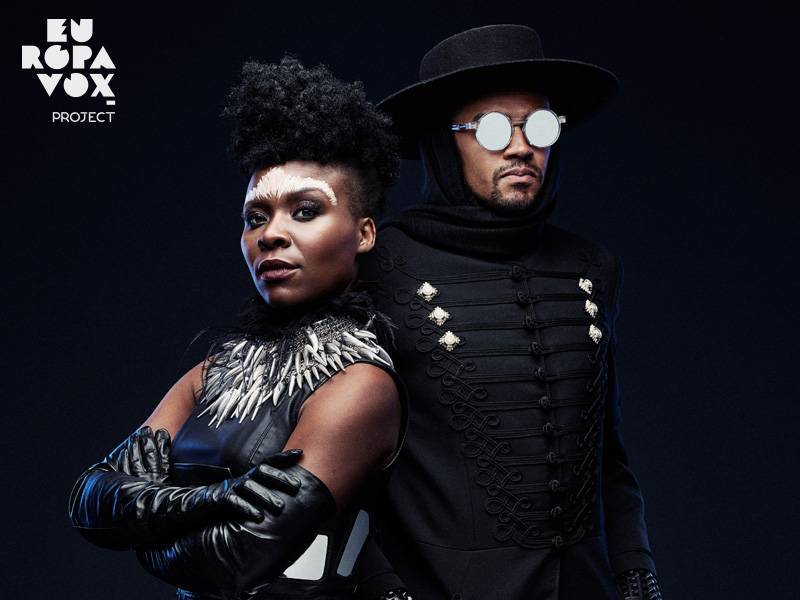 African dance sensation Gato Preto is set to make their Croatian debut at INmusic festival's OTP World stage as part of the praised Europavox project.
Gato Preto is a band that moves the boundaries of African music to which the audience is accustomed to and they do it the best way, considering the critics from all around the world. Their popularity is growing every day due to impressive performances all over the world, despite the fact that no official single has been released so far. Gato Preto is a combination of electronic music, African rhythms and a culture that connects all parts of the world, from Germany via Ghana to Senegal. Singer Gata with her powerful vocals attracts the audience of various genres, and together with producer Lee Bass, she wins audiences from biggest world festivals from SXSW to the Dutch Eurosonic festival. In April this year they are planning to release the first official single, which will be also premiered to the audience of the biggest Croatian open air festival.
INmusic festival is the proud Croatian partner of the Europavox project, an European Commission funded long term collaboration project between seven European countries, dedicated to the promotion of European musical diversity and providing an international and interactive live music experience.
Gato Preto are joining the stellar line-up including the legendary The Cure, Foals, Suede, Garbage, LP, Johnny Marr, The Hives, Kurt Vile & The Violators, Frank Turner & The Sleeping Souls, Santigold, Sofi Tukker, Peter Bjorn and John, Skindred, Fontaines D.C., Black Honey and Zeal & Ardor at INmusic festival #14, along with many more yet to be announced. INmusic festival #14 will take place at the Isle of Youth at Zagreb's lake Jarun from June 24th to the 26th, 2019. Three day festival tickets for just 74 EUR (+transaction costs) and seven day camping tickets for just 33 EUR (+transaction costs) are available online via the official festival webshop.