The Gaslight Anthem confirmed for INmusic festival #16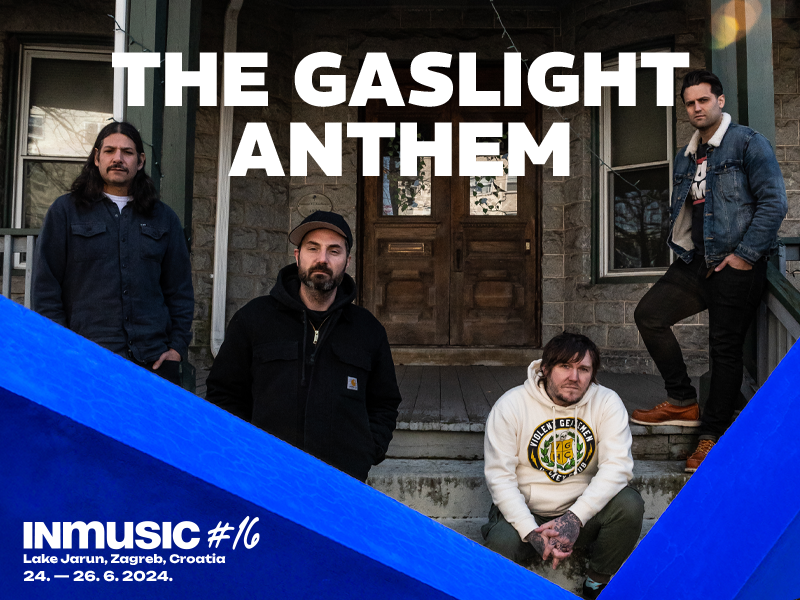 The American punk-rock ensemble, The Gaslight Anthem, have released their long-anticipated new album and are set to return to Croatia as part of INmusic festival #16 in June 2024! 
The Gaslight Anthem emerged from New Jersey's vibrant punk scene blending influences from Bruce Springsteen, Tom Petty, and Wilson Pickett. The band comprises of Brian Fallon (lead vocals, rhythm guitar), Alex Rosamilia (lead guitar, backing vocals), Alex Levine (bass guitar, backing vocals), and Benny Horowitz (drums, percussion). Their debut album, 'Sink or Swim', received acclaim from independent music review sites. Notably, their track 'I'da Called You Woody, Joe' was featured in the video games Skate 2 and Skate It. The band gained significant attention in Britain when Kerrang! dubbed them 'The best new band you'll hear in 2008.'  Recognized for their second album, The Gaslight Anthem made a breakthrough with their catchy, upbeat tunes and evocative lyrical storytelling. 'The '59 Sound' propelled them to well-deserved success. In 2015, following their European summer tour, The Gaslight Anthem announced an indefinite hiatus. During 2018, they briefly reunited for a series of shows to celebrate the 10th anniversary of their 'The '59 Sound' album. Finally, in 2022, the band officially reassembled to collaborate on their sixth studio album 'History Books', marking their return to creating new music after nearly a decade. 
INmusic Festival returns to the Jarun isles from June 24th to June 26th, 2024, for its sixteenth edition as Croatia's most enduring and prominent international music festival of global recognition. Festival tickets for INmusic festival #16 are available via the official festival webshop.