Frank Carter & The Rattlesnakes are joining the line-up of INmusic festival #13!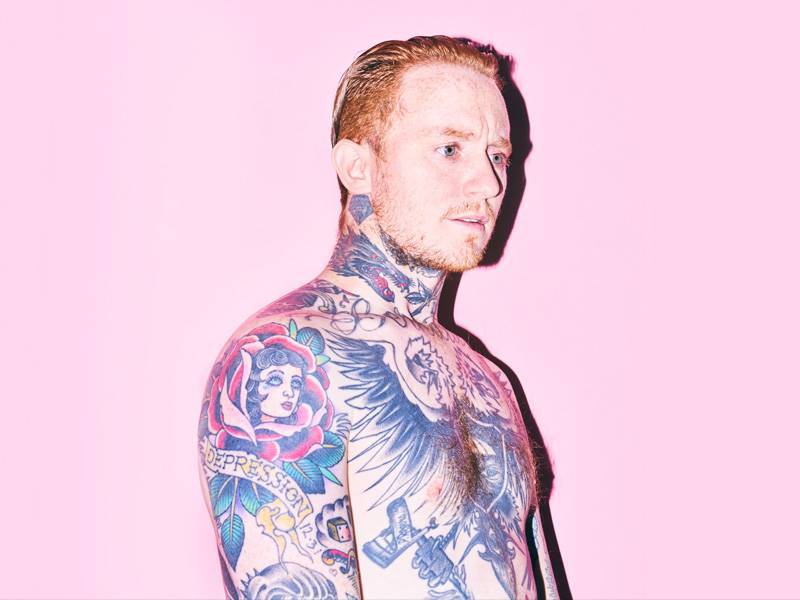 The newest addition to the INmusic festival #13 line up are the cathartically loud and intense Frank Carter & The Rattlesnakes! Their performance at INmusic festival #13 will be the band's long-awaited Croatian live debut.
Frank Carter is best known among fans of the more harder musical preference as the long-time frontman of the British hardcore punk band Gallows, which he helmed as the "anger-fired totem-head" from their formation in 2005 to his departure from the band in 2011. Gallows issued two generation defining albums in the genre while fronted by Frank Carter, Orchestra of Wolves and Grey Britain, performed on all the mayor hard rock festivals – Reading, Download, South by Southwest, etc. – and earned the support of the punk genre's heavyweights like Bad Religion. Frank Carter left the Gallows in 2011 due to creative differences and an urge to evolve his musical expression from the restrictions of the hardcore genre. That same year, Carter starts work on a new band, Pure Love, with Jim Caroll, ex-guitarist of The Hope Conspiracy and Suicide File, two praised hardcore punk bands from Boston, USA. Pure Love issued their first studio album Anthems to good reviews in 2013 but the band soon announced an indefinite hiatus. Following on the stylistic U-turn Frank Carter took with Pure Love and a couple years of soul searching, 2015 finds Frank Carter back on the scene with a new wind in his back – The Rattlesnakes. Frank Carter & The Rattlesnakes were formed in 2015 by Frank Carter and Dean Richardson on guitar, Tom 'Tank' Barclay on bass guitar, Thomas Mitchener on guitars and synth, and Gareth Grover on drums. August of 2015 sees the release of their first studio album Blossom which enters the Top 20 on the UK charts and is meet with excellent reviews. In January 2017 Modern Ruin, their second studio album, is released with an even better chart result and rave reviews. Frank Carter is back in the shape of his life with a body of work that reflects his journey from his beginnings in the early 00's. The band's relentlessly energetic live shows are their absolute forte and Frank's on stage presence, tattoo covered and devotedly intense, make for a punk rock live gem that cannot be missed.
Frank Carter & The Rattlesnakes are joining Queens Of The Stone Age, David Byrne, and many more yet to be announced for the line-up of the 13th edition of Croatia's largest open-air festival – INmusic. INmusic #13 will take place from June 25th to the 27th, 2018 at Zagreb's lake Jarun and its picturesque isles. Three day festival tickets are available via theofficial festival webshop for the price of 47 EUR until the next festival headliner announcement, and seven day camping tickets are available for just 35 EUR also in the festival webshop.