The Comet Is Coming are the latest addition to the impressive INmusic festival #15 line up!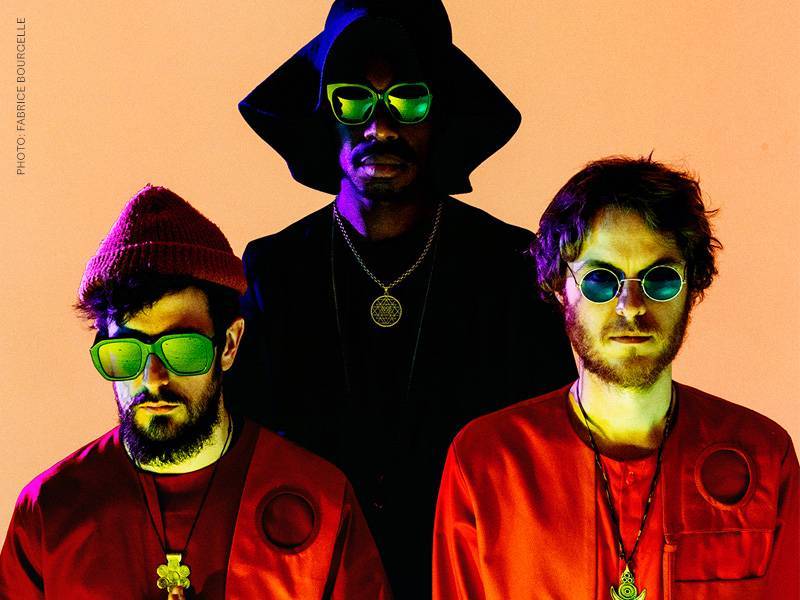 The critically acclaimed jazz-rock trio The Comet Is Coming is set to feature their unique cosmic soundscape in June 2022 as part of the long-awaited anniversary edition of INmusic festival!
'The Comet is Coming is the soundtrack to an imagined apocalypse. In the aftermath of widespread sonic destruction what sounds remain? Who will lead the survivors to new sound worlds? Who will chart the new frontier?' King Shabaka (Shabaka Hutchings on saxophone), Danalogue (Dan Leavers on keyboards) and Betamax (Max Hallet on drums)  are The Come Is Coming and they are leading the way into a new sonic dimension, reaching beyond the limits of conventional labels and genres with the musical urgency and cosmic imagery in the tradition of the American experimental jazz keyboardist, poet and leader of The Arkestra, Sun Ra, as well as Frank Zappa, Jimi Hendrix and  BBC Radiophonic Workshop, which inspired the band name.  The specific sound of The Comet Is Coming merges elements of jazz, psychedelic rock, electronic music, and funk, creating a musical landscape inspired by the mysteries of space and the uncertainties of the future that lies before us. These three music cosmonauts joined forces in 2013 in London and released their first EP 'Prophecy' in 2015. Their first full length studio album 'Channel The Spirits' was released in 2016 to unanimous critical acclaim and earned the band a Mercury Prize nomination. In March  2019 the band released their second studio album 'Trust in the Lifeforce of the Deep Mystery' in which they mix and reinterpret their signature version of cosmic jazz with contemporary electronica, afro-futurism and psychodelia introducing a healthy dose of politics, as is the case in the impressive song 'Blood of the Past' in collaboration with another great talent Kae Tempest. The Comet Is Coming are undoubtedly one of the most prominent collectives of the vibrant contemporary jazz scene and a band worthy of the attention of every music fan.
The Comet Is Coming will join The Killers, Nick Cave & The Bad Seeds, Deftones, Royal Blood, IDLES, White Lies, Fontaines D.C., Gogol Bordello, Amadou & Mariam, Sleaford Mods, Hinds, Dry Cleaning, and many others at postponed edition of INmusic festival #15 which will take place at Zagreb's lake Jarun, for the first time over four festival days, from June 20th to June 23rd, 2022. Four-day tickets for INmusic festival #15 are available via the official festival webshop for just 84 EUR, as well as 7-day festival camping tickets for just 35 EUR, while already purchased three day tickets for INmusic festival #15, postponed due to the COVID-19 pandemic, remain valid for all four INmusic festival #15 dates in 2022.