Brilliant Croatian bands Tús Nua and Lika Kolorado set to play INmusic #13!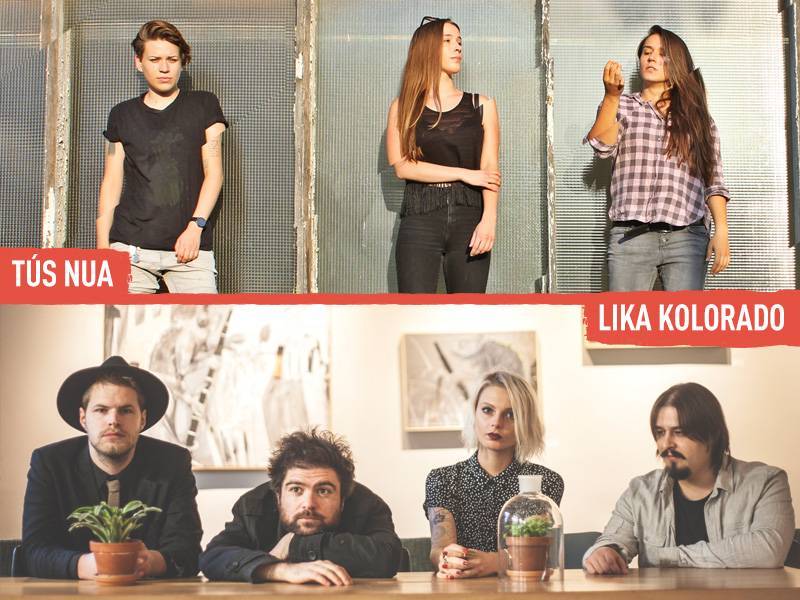 Tús Nua and Lika Kolorado are joining the spectacular line-up of INmusic festival #13 this year!
Tús Nua is the band that's getting more popular with each single from their first album "Horizons" published last year. The album was praised by the critics and the audience, and the girls toured the last couple of months in Croatia and region. They'll bring their fresh and unique sound to INmusic festival #13!
Lika Kolorado is a four piece band from Zagreb, which was also a success during the past year. They promoted the first album "Smiješ zaurlat" at the begiining of the year, and are set to bring fiery riffs and catching melodies on this year's INmusic festival! The band was founded in 2006. and comprises of Ana Jelić (bass guitar), Filip Riđički (vocals), Vanja Senčar (guitar) i Pavle Gulić (drums).
INmusic #13 will take place at the Isle of Youth in Zagreb's lake Jarun from June 25th to the 27th, 2018. Témé Tan will be joining an impressive set of rock greats – Queens Of The Stone Age, Nick Cave & The Bad Seeds, Interpol, Alice In Chains, David Byrne, St. Vincent, Portugal. The Man, The Kills, Bombino, Frank Carter & The Rattlesnakes, Reykjavíkurdætur, Super Besse, Tshegue and many more. Festival tickets are available online via the official festival webshop for just 53 EUR until March 30th as well as seven day camping tickets for just 33 EUR.