Belarusian post-punks Super Besse announced for their Croatian debut at INmusic festival #13!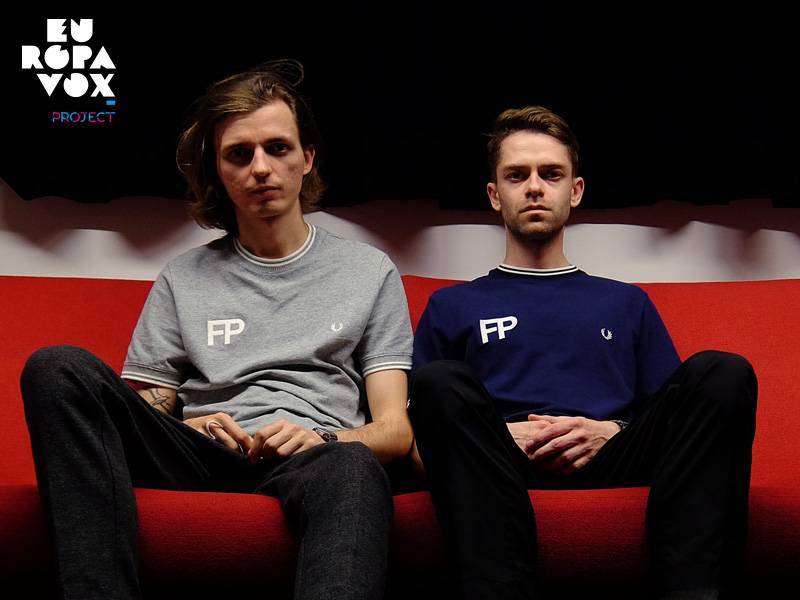 The young coldwave duo from Minsk will perform as part of the Europavox project at INmusic festival #13!
Super Besse were formed by two young men in Minsk, Belarus, mutually conected by a passion for post-punk music. Their melancholic songs juxtaposed to their euphoric performances remotely remind audiences of the iconic Joy Division. Having established solid ground by their live performances in native Belarus and gaining the credo of a band to watch, Super Besse's electrifying performance at Tallinn Music Week in 2014 was the spear head of their international breakthrough. This breakthrough performance ensured their appearance in other Baltic countries and later on in France, Germany, the Netherlands, and many other European countries as well. Their strong musical dedication was recognized by the Latvian label I Love You Records, under which they released their debut album 63610* in 2015.
The inspiration for the band's name, as well as their debut album, was found in the small French town of Super Besse, which fascinated the band members with its natural beauties. Their mutual love of the town of Super Besse meant that their band name would be no other than Super Besse, and the debut album name would match the postcode of the French town they chose as their moniker. No surprise then that the debut album French premiere took place at a live performance in Super Besse! Their second studio album Le Nuit* was released in 2017 and is devoted to the "adventures of the night". The album's name could mislead the audience in thinking that the songs on it are written and sung in French, but Super Besse write and perform in Russian. This, however, is not important to their audience because good music speaks an universal language. The songs from the ''Night'' album are unique by their ability to link two seemingly opposite emotions – melancholy and euphoria. Super Besse's Croatian debut at INmusic festival will surely be another chance for the talented Belarus musicians to spread their energy and unique sound to our part of Europe.
Super Besse will be performing as part of the praiseworthy Europavox project, honouring diversity in music and culture in general. INmusic festival is the proud Croatian partner of the Europavox project, an European Commission funded long term collaboration project between seven European countries, dedicated to the promotion of European musical diversity and providing an international and interactive live music experience.
INmusic #13 will take place at the Isle of Youth in Zagreb's lake Jarun from June 25th to the 27th, 2018. Super Besse will be joining an impressive set of rock greats – Queens Of The Stone Age, Nick Cave & The Bad Seeds, Alice In Chains, David Byrne, Portugal. The Man, The Kills, Bombino, Frank Carter & The Rattlesnakes, Reykjavíkurdætur and many more names to be announced. Festival tickets are available online via the official festival webshop for just 53 EUR as well as seven day camping tickets for just 33 EUR.