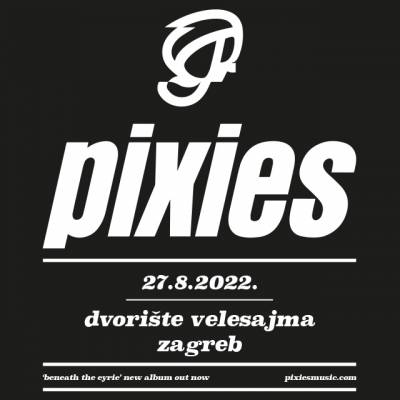 Pixies - 2022.
27.08.2022

, Zagreb City Fair, Courtyard
265.00kn (35.00EUR) (33 EUR + transaction fees)
Unfortunately, due to the ongoing global health situation, Pixies have decided to postpone their European summer 2021 tour, including their concert at Zagreb fair scheduled for August 30th, 2021. The new date for their Zagreb show will be August 27th, 2022. All previously purchased tickets for the show remain valid for the new show date.