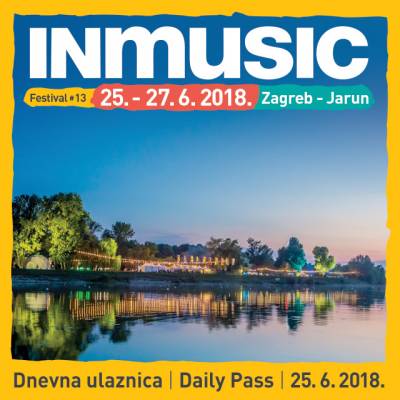 INmusic 2018 - Day 1, 25. 06. 2018.
25.06.2018

, Isle Of Youth (Otok hrvatske mladeži), lake Jarun, Zagreb
472.00kn (63.00EUR) ( 60 EUR + transaction fees )
Queens of the Stone Age, David Byrne, The Kills, Frank Carter and the Rattlesnakes, Superorganism, Témé Tan, Them Moose Rush, Straight Mickey and The Boyz, False Heads, Tyger Lamb, Rival Bones, Tús Nua, Nellcote, Grapevine Babies and many more.