Love Zagreb
Everyone has their own experience of Zagreb. Some see it as a vibrant capital and others as a city built on a human scale. People love Zagreb for being green and close to nature, as well as for being a metropolitan city full of opportunities. Zagreb embraces all of these identities.

In one moment, it acts like a rather formal institutional capital, only to loosen up in the next and charm you with its laid-back flair. Some of its streets never stop buzzing with metropolitan zest. But turn a corner and you will find yourself in a bucolic alleyway, where the only sound is that of birds chirping away.
Fusion of Central European and Mediterranean lifestyles make Zagreb a metropolis where everything is just around the corner. It's in an urban patchwork such as this, where some areas fizzle with energy and others are tranquil and balmy, that everyone gets a piece for themselves. There is no one single Zagreb, and this is what makes Zagreb a singular city.
While you're in Zagreb make sure to find the most amazing spots to explore - Visit lovezagreb.hr and find out what locals and expats love about their hometown, and no less importantly find a list of top locations in Zagreb worth visiting that will make all your Instagram followers wish they were in Zagreb with you! Check out what tourists prefer while they're staying in Zagreb.
And make sure to share your Zagreb point of view with other visitors at Love Zagreb's photowall!
Welcome to INmusic, welcome to Zagreb!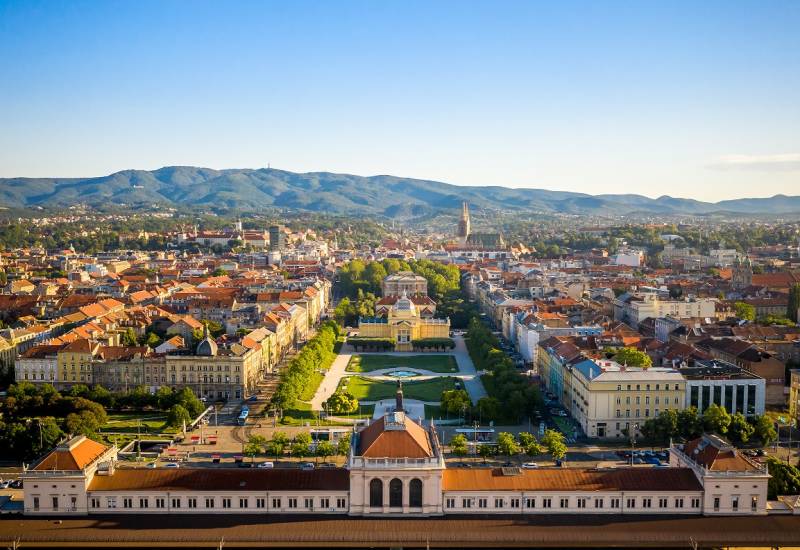 Photo credit: Julien Duval; TZGZ
Find more info about Zagreb at www.infozagreb.hr